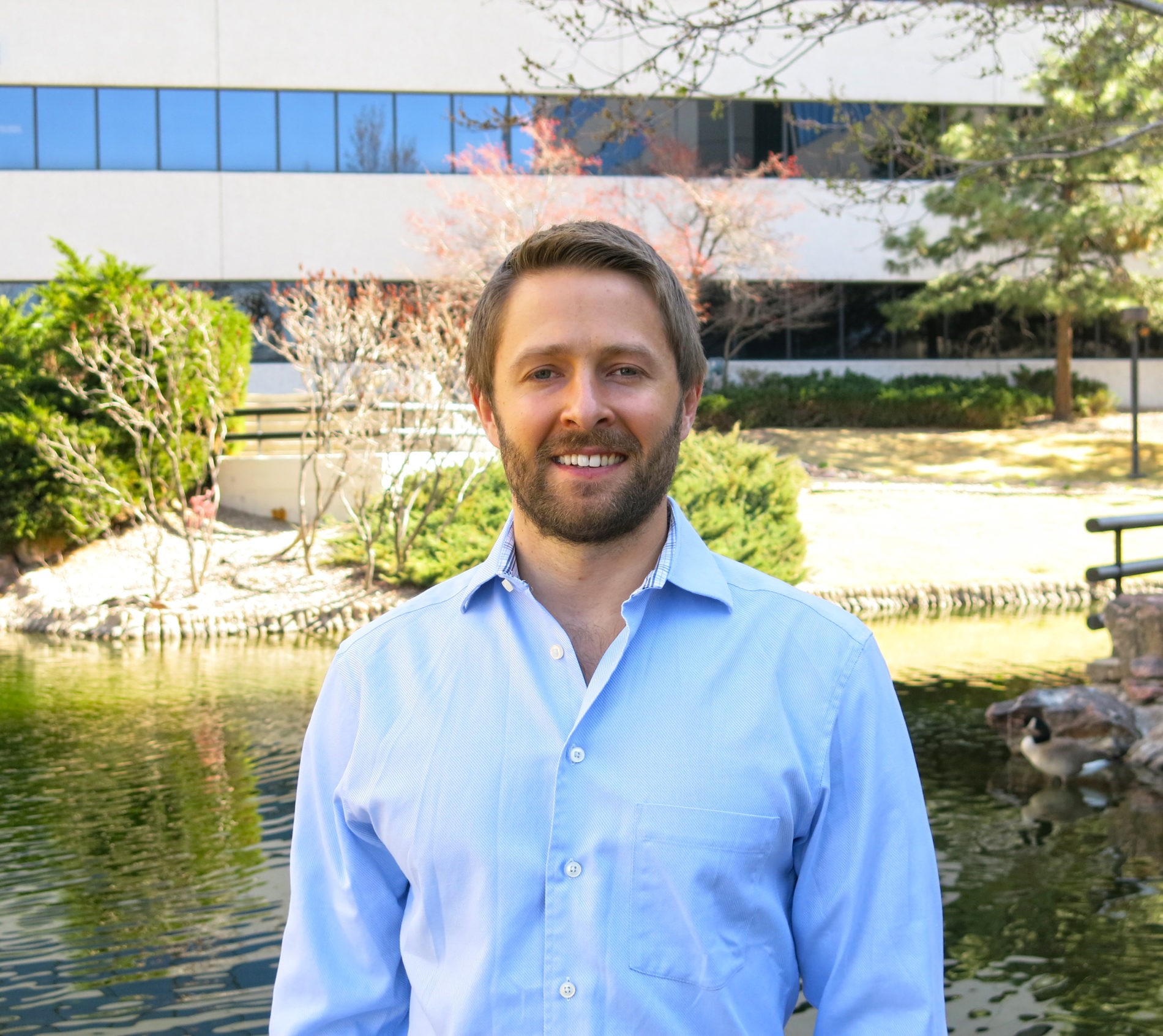 Dr. Dunn is a Colorado native born in Aurora, whom spent most of his childhood in Centennial, CO. Dr. Dunn attended the University of Colorado where he graduated with a bachelor's degree in Integrative Physiology. While at the University of Colorado he played for the CU Men's Lacrosse team and participated in the CU snowboard club. He then moved on to National University of Health Science where he graduated Magna Cum Laude and earned his Doctorate in Chiropractic Medicine in 2013.
Dr. Dunn's work experience includes working under Dr. Tom Lotus D.C, MDT, DACO, working at the Danville Veterans Hospital, and over 9 years at Mile High Spine and Sport. Dr. Dunn has completed over 800 hours of post-graduate seminars/classes beyond his chiropractic school curriculum into Functional Neurology, Acupuncture, Sports Rehabilitation, Titleist Performance Institute, McKenzie Therapy, Active Release Treatment, and Dynamic Neuromuscular stabilization.
Dr. Dunn continues to learn, frequently attending several seminars a year and keeping up with the latest research literature.
"I pride myself on being able to get to the root of your problem, rather than chasing symptoms. This type of care, keeps you healthy and performing your best!"
Dr. Dunn became interested in chiropractic care at a young age after sharp neck spasms limited him from playing sports and bothered him throughout his day.  He was introduced to chiropractic care through a friend's father and with the help of chiropractic medicine he was able to eliminate his neck pains and continue playing his favorite sports.  As he got older, the neck pain never returned, but he sought chiropractic to help recover from sport injuries and get back quickly to what he loves to do.
Dr. Dunn is an active member in the Colorado Chiropractic Association, Aurora Chamber of Commerce, and a board member for the Colorado Chiropractic and Aurora Young Professionals group. Dr Dunn frequently performs health workshops, including presentations in 2013 at the Denver Post "Amazing Aging Expo " and at Colorado's Destination Health Event in 2013 and 2014. On his free time Dr. Dunn enjoys spending time with his family and friends, playing sports, and taking advantage of all the wonderful things Colorado has to offer.