When I am performing needling on a patient for the first time, I am regularly asked what the difference is between acupuncture and dry needling.  For many, these two treatments are one and the same, but despite their similarities, they also have their differences. 
Acupuncture
Acupuncture is one branch of Traditional Chinese Medicine (TCM), the others being herbal medicine, nutrition, movement (Qi gong), and manual therapy (cupping, tui na massage, and gua sha).  Acupuncture involves inserting needles at specific points and utilizes the 'meridian theory' as its basis for treatment. On an acupuncture chart you will notice lines, or meridians, drawn throughout a person's body.  A meridian may travel from the hand to the head, the foot to the abdomen, or from one end of the spine to the other. Meridians connect different parts of the body to each other. Each meridian is linked to an internal organ, such as your liver, lung, or heart. There are 12 primary meridians, one for each organ, along with 2 'extraordinary' meridians, which are commonly used in practice.
Based on the theories of TCM there is an energy force called 'Qi' flowing along the meridians. Qi is responsible for keeping our tissues healthy, youthful, and disease free. The smooth flow of Qi along the meridians is imperative for optimal health. When Qi does not flow well or is stagnate, pain, injury, and disease can arise. When a needle is used to stimulate an acupuncture point in clinical practice, the goal is to restore the flow of Qi along the meridian. When Qi is flowing freely throughout your body, you will feel vital and energized.  
Dry Needling
The origins of dry needling and trigger point theory are closely related. Trigger point theory refers to the idea that pressing on a tight, tender band of muscle tissue will often refer pain to a different area of the body. For instance, stimulating a trigger point in the upper trapezius muscle of the shoulder may cause pain in the temporal region of the skull. Researchers began mapping these 'referral patterns,' which appeared to be consistent from person to person. Janet Travell and David Simons are arguably the two most influential contributors to trigger point theory and their pain referral charts are still widely used today.  Early researchers of the trigger point theory used needle injections of local anesthetics to map the associated referral areas for each trigger point. Interestingly, the treatment benefit would often outlast the anesthetics known treatment time. It was at this point researchers realized it was actually the needle insertion into the trigger point, rather than the anesthetic itself, providing the therapeutic effect.  Dry needling is referred to as 'dry' because there is no anesthetic or saline injection used during the needling treatment.
Similarities Between the Two
In general, the local effect of the needle is the same whether you are performing acupuncture or dry needling. At a microscopic level, the needle is causing a local micro-trauma or small injury to the tissues, which stimulates the body to send blood and healing products to the area.  Needling is a viable treatment for areas receiving poor blood flow, such as tendons, ligaments, and the periosteum of bone.  By stimulating blood flow to these traditionally 'avascular' or low blood flow areas, the patient's recovery from tendinous and ligamentous injuries can be accelerated.  
In my practice I use a combination of acupuncture and dry needling. I often do dry needling at the site of pain, and then utilize local, adjacent, and distant Chinese medicine acupuncture points to help move Qi and blood throughout the body. As a chiropractor, I utilize many spinal points to help with painful conditions of the neck and low back. Combining a spinal chiropractic adjustment with needling in the same area is extremely helpful for patients. Acupuncture and chiropractic care complement each other wonderfully. Chiropractic care helps the neurologic and orthopedic systems function better, while acupuncture helps with systemic health by improving the flow of Qi and blood throughout the body.  Combining a Western orthopedic approach with an Eastern Chinese medicine approach is an excellent way to help patients achieve optimal health.  
Post Written by Dr. Riley Kulm DC.  Check out his bio here.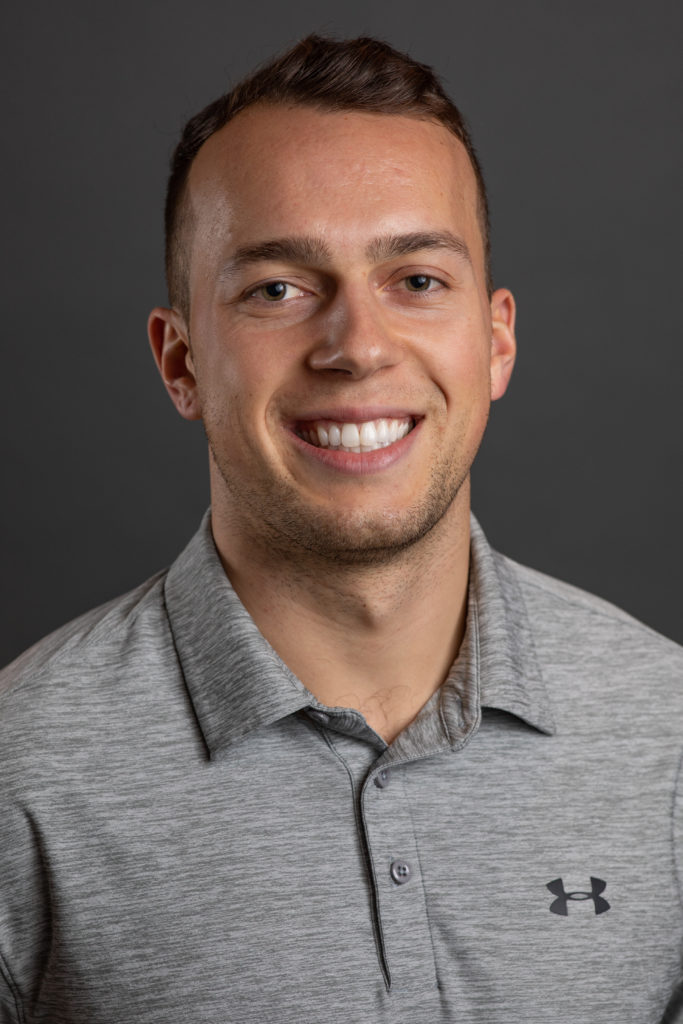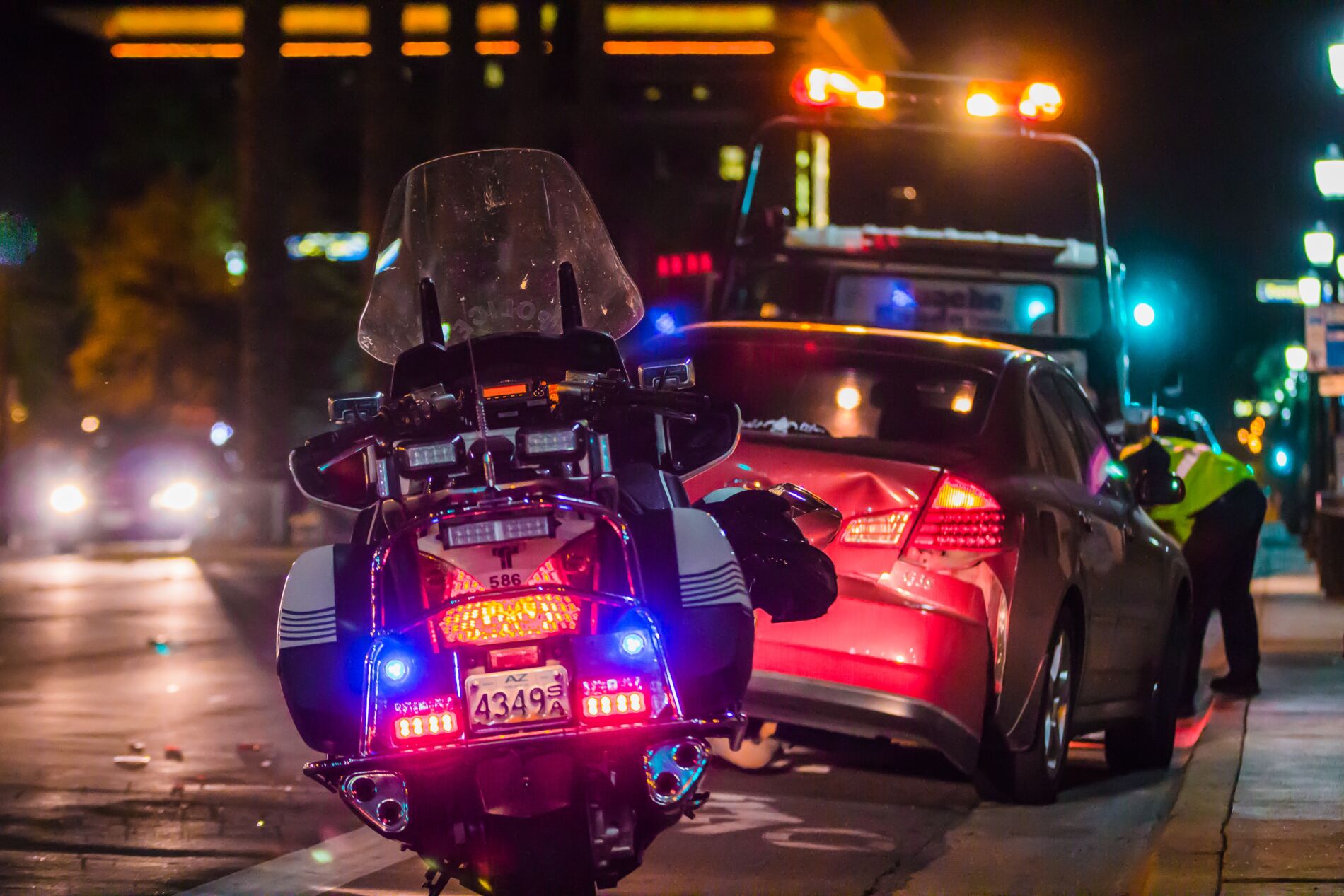 After a car accident your 'to do list' may be long – get your car fixed, find an attorney, file a claim with your insurance agent, find a rental car to get to and from work, etc. For most, the damages to your body are less of a concern in the initial stages following an accident. Unfortunately, many do not know where and how to find treatment for their injuries. Without the guidance of someone who understands the system, it's possible to get taken advantage of as there are extensive legal businesses built around profiting from MVAs. In this post I'll describe some of the most common injuries sustained during MVAs, as well as give you insight into the medico-legal process and how to make sure you get the care you deserve. 
Opt into MedPay
In Colorado it is state law every insurance company provides their drivers with a minimum $5,000 Medical Payments Coverage (MedPay) policy in addition to their automobile liability policy¹. MedPay should be included on any insurance policy by default and is against state law for an insurance company to deny a customer MedPay.  The $5,000 policy provides coverage for the driver, as well as the passengers in the insured driver's car, regardless of which party is at fault. MedPay even covers you when you're in a car that isn't your own. Unlike other medical insurance, MedPay never carries a deductible or co-pay in the policy and is available immediately following the accident².  Colorado MedPay covers payments related to bodily injury, sickness, or disease resulting from the ownership, maintenance, or use of the motor vehicle.  Colorado MedPay can be used to cover accident related expenses such as emergency or trauma care, ambulance rides, emergency room care, imaging services (X-rays, CT scans, or MRI's), and conservative care treatments from chiropractors, massage therapists, and physical therapists. 
Despite being mandated by Colorado state law, some insurance companies find ways to avoid providing their customers with the required $5,000 MedPay coverage. I've had numerous patients tell me they unknowingly opted out of their MedPay coverage before being told what the payment meant or included. Insurance companies in Colorado are required to include MedPay by default into any new policy, however, if you've opted out in the past, the insurance company is not required to remind you of MedPay or to ask if you want to opt in. If you use MedPay for an accident where you were not at fault your insurance company cannot raise your premium following the accident. I highly recommend calling your insurance agent today and making sure you have not opted out of MedPay. MedPay should be of little or no extra cost to your policy, and will provide you with much needed, immediately available funds following an accident.  
Common injury patterns with MVAs
The injuries sustained in even minor MVAs can be severe. Many patients I've treated for a MVA report little to no pain the day of the accident, with symptoms hitting them hard the following morning. The shock involved with being in an accident is one explanation for the latency of symptoms, and oftentimes the brain is focused less on pain in the body and more on the financial and legal implications of the accident. Pain typically starts in the spine, with symptoms radiating down the extremities as the full effects of the injury are realized. I recommend waiting 2-3 days following a MVA to receive treatment. Waiting will ensure the treating physician gets the full picture of your injuries and can determine the appropriate treatment approach.  
The most common type of injury sustained during a MVA is a whiplash type injury.  Whiplash involves a sudden acceleration – deceleration force on the spine and muscles.  Cervical acceleration – deceleration injuries are very common in MVAs and the whiplash injury causes tearing of muscle and ligament fibers. The muscles damaged in a cervical acceleration – deceleration injury are typically the cervical deep neck flexors which include the longus colli, longus capitis, and also the sternocleidomastoid. These muscles are extremely important for normal biomechanical function of the cervical spine. Weakness and inhibition of these muscles due to injury can lead to instability in the cervical spine and poor healing outcomes. Exercises targeting the function of these muscles are critical following a MVA and the guidance of a trained therapist is recommended to determine which exercises will be most beneficial.  
Concussion
Concussions are another possibility after a MVA and are most often associated with a blunt force trauma to the head against the steering wheel, dash, side window, or even an airbag.  If the patient lost consciousness due to head trauma and post concussive symptoms are severe, a CT is recommended to rule out a more serious pathology such as an internal hemorrhage inside the brain. Any concussion, no matter how severe, deserves attention. Less severe cases warrant a neurologic examination by a trained therapist to assess for damage to the brain, spinal cord, or peripheral nerves. Some of the assessments used include a cranial nerve examination, ocular examination, and a high index neurologic exam that includes skin sensation, muscle testing, and deep tendon reflexes. The patient should also be taken through a verbal Sport Concussion Assessment Tool (SCAT 5) which helps determine severity of concussion and also to track treatment progress. Treatment of concussions often requires a nutritional component and an anti-inflammatory diet free of refined sugar and highly processed vegetable oils. High dose EPA/DHA from fish oil and vitamin D is also recommended to help heal brain tissue. Finally, our clinic uses a class 2 therapeutic infrared laser that can safely penetrate the skull and help to heal brain tissue via mitochondrial upregulation.  
How long will it take to get better?
Tissue healing times are different for every patient and depend on age, injury history, genetics, nutrition, and lifestyle status. The severity of the accident and associated discrepancies in physical forces placed on the body are also a factor. As a general rule, the below gives the healing times for different tissue in the body which may be injured in a MVA³: 
Muscle Strain (Grade 1): 0-2 wk
Muscle Strain (Grade 2): 4d-3mo
Muscle Strain (Grade 3): 3wk-6mo
Ligament Sprain (Grade 1): 0-3d
Ligament Sprain (Grade 2): 3wk-6mo
Ligament Sprain (Grade 3): 5wk-1yr
Bone: 5wk-3mo
Many insurance companies try to fit every client into the same recovery timeline which is not realistic. If you are still in pain and someone handling your case says you need to be finished with care, advocate for yourself and demand the care you need. 
At our clinic we use passive therapies such as acupuncture/dry needling, active release technique, therapeutic laser, cupping, and instrument assisted soft tissue manipulation among others to help you heal faster. We also use a wide variety of physical rehabilitation exercises to treat the specific deficits caused by the MVA. The focus of care after a MVA is to build strength, stability, and resilience in the cervical and lumbar spine and other body regions affected by the accident. Our goal is to make the patient stronger and more functional than they were before the accident.  
Post written by Dr. Riley Kulm, DC.  Check out his bio here.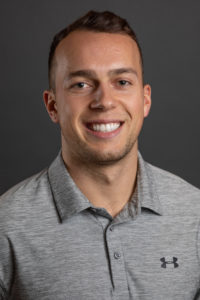 Sources and References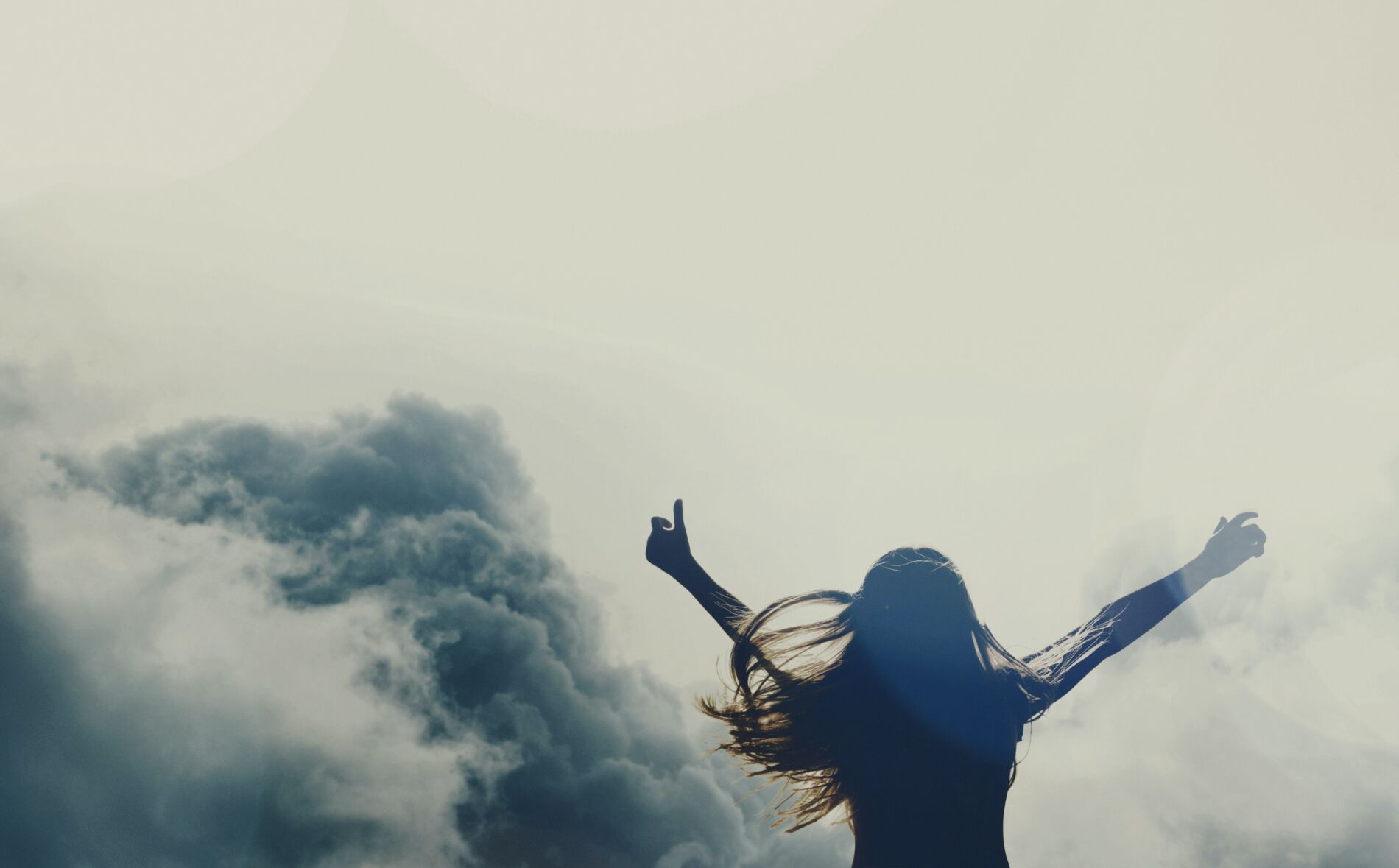 With the recent passing of Colorado Proposition EE, Tobacco and E-Cigarette Tax Increase for Health and Education Programs Measure (2020), the cost of using tobacco products in the state of Colorado is higher than ever. For smokers in Colorado, the estimated increase in taxes will be $222 in the state budget year 2021-22, increasing to $291 by state budget year 2027-28¹. The minimum price for a pack of cigarettes will be $7 in 2021, and will increase to $7.50 by 2024². Tobacco products will see the current 40% tax rate increase to 62% by 2027, and the new nicotine tax aimed at e-cigarettes will be applied at 30% starting in 2021 and go up to 56% starting in July 2024. These taxes are mainly incurred on Coloradans in lower income brackets. Of the 14 percent of Coloradans who use tobacco products, 80% of those individuals make less than $40,000 per year. Financial incentives aside, smoking is the leading cause of preventable death in the US, accounting for 1 out of every 5 deaths in the US each year or 480,000 deaths³. For context, the covid-19 pandemic has taken the lives of 269,763 Americans in approximately the last year⁴, many of whom were significantly immunocompromised and suffering from two or more comorbidities. These statistics beg an important question – why is smoking cessation not a greater public health concern?
Why you should quit smoking
Smoking is strongly linked to chronic diseases such as cancer, heart disease, and stroke. Smoking damages your hair, skin, and nails leading to premature aging on the inside and out. Smoking eats away at the cartilaginous cushioning between our joints and promotes arthritis and joint pain. Smoking promotes a chronic chest and neck dominant breathing pattern leading to headaches and muscle tightness in the upper shoulders and neck. Second hand smoke exposure can create these problems for family members and friends.
The detrimental effects of smoking are related to oxidative stress, which occurs when the delicate balance between pro-oxidant and antioxidant systems in our bodies can no longer be maintained. Regular smoking increases the amount of reactive oxygen species (free radicals) in the body, overwhelming the antioxidant defense systems in the body. Free radicals are circulating molecules that have an unpaired electron. In an attempt to bind the unpaired electron, free radicals steal electrons from normal, healthy cells in the body and alter their structure and function. Damaged cells do not function properly and are flagged by the immune system for destruction resulting in widespread inflammation. Damaged cells can also become cancerous as normal cell replication processes are disrupted. The cell walls of our arteries and veins are damaged by smoking, increasing the likelihood of artheroscletoric plaque formation and subsequent heart disease and stroke. The good news? Your body starts healing within one day of quitting smoking.
How does acupuncture help you stop smoking?
Acupuncture helps you quit smoking by decreasing the mental and physical stress involved with quitting, as well as helping to diminish cravings. The most powerful detox points for alcohol abuse, drug addiction, and nicotine are located on the ear. The treatment of these areas is referred to as auricular acupuncture, and the protocol I use is based on the National Acupuncture Detoxification Association (NADA) nicotine cessation protocol. I also incorporate specific body points which help improve blood flow, decrease stress, and increase the likelihood of successfully quitting. Additionally, we use semi permanent acupuncture needles (seeds) which are implanted into the ear like a small piercing and stay there for 3-5 days providing constant stimulation of the acupuncture point. I use seeds at the designated nicotine point which is located on the lower tragus and can be manually stimulated by the patient when a craving is felt.
Combining acupuncture with patient education seems to be more effective than acupuncture or education alone⁵. I encourage my patients to adopt some of the strategies found on state sponsored quitting websites, like Colorado QuitLine. Beneficial strategies I've used with patients include telling loved ones when and why you are going to quit, making a list of all of the items or experiences you can buy with the money normally spent on tobacco, disposing of all tobacco or tobacco related products at the house or in the car, setting a strict quit date instead of trying to slowly wean yourself off, and to write out a daily health journal to track improvements in energy, mood, and pain levels.
Case Study
I recently treated a patient at the clinic for smoking cessation. For this case study, we will refer to the patient as Laura. Laura is a middle aged female who has been a pack a day smoker for 20 years. She was spending upwards of $1,000 per month on tobacco products. Laura came to me wanting more than anything to quit smoking. She had tried everything from nicorette to patches, and had even tried hypnosis. However, nothing seemed to work and the nicorette made her nauseous. She was open to the idea of acupuncture because it had been a helpful treatment for a low back injury I was seeing her for. We settled on a treatment plan of 8, 30 minute visits over a 4 week period. Laura set her quit date in conjunction with her first day of acupuncture.
Within a week, the immediate improvements in her health were palpable. Her skin was clearer and was less red and inflamed. Her stiff and leathery muscles felt relaxed and pliable. Her breathing was slower, deeper, and less labored. She seemed less stressed, and had a calm nature about her. The acupuncture helped her deal with the day to day stress of quitting, and also mitigated cravings and withdrawal symptoms. On top of this, the chronic low back pain she was experiencing dramatically improved as her body's internal healing mechanisms were better allowed to do their job. Overall, her transformation was inspirational. It motivated me to want to help more people struggling with nicotine addiction create lasting change in their lives. I'm happy to report it is now 3 months since her quit date and she has not had a cigarette since.
If you or someone you know smokes and wants to quit but doesn't know where to start, please direct them to this article or me personally. It would be a privilege to assist you or a loved one quit for good and to help you realize the immense financial and health benefits of quitting today.
Post Written by Dr. Riley Kulm, DC. Check out his bio here.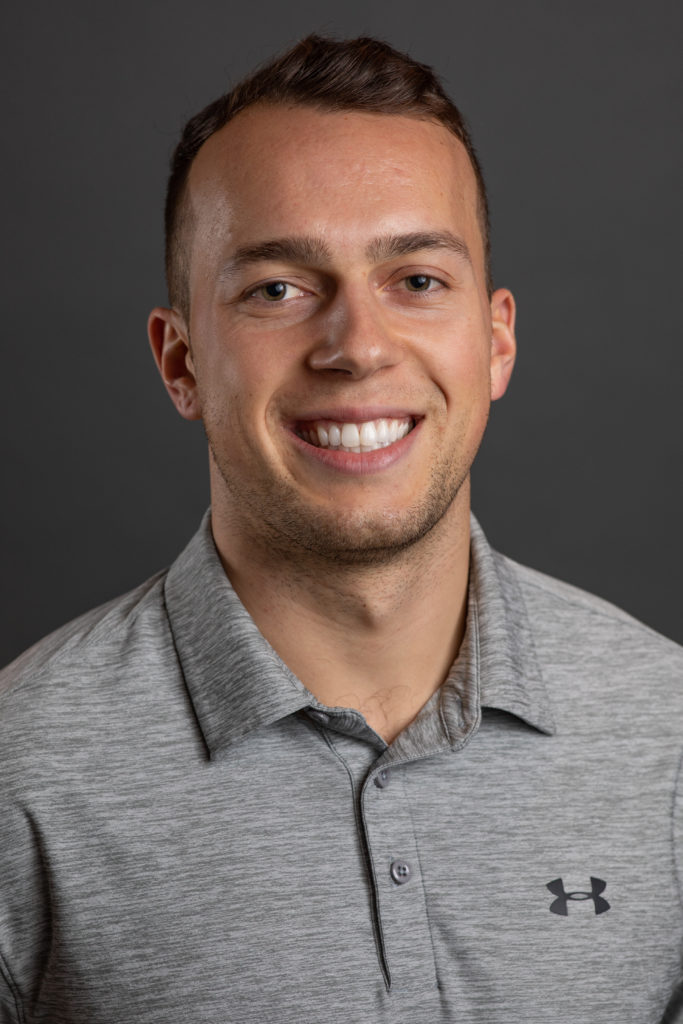 Sources and References