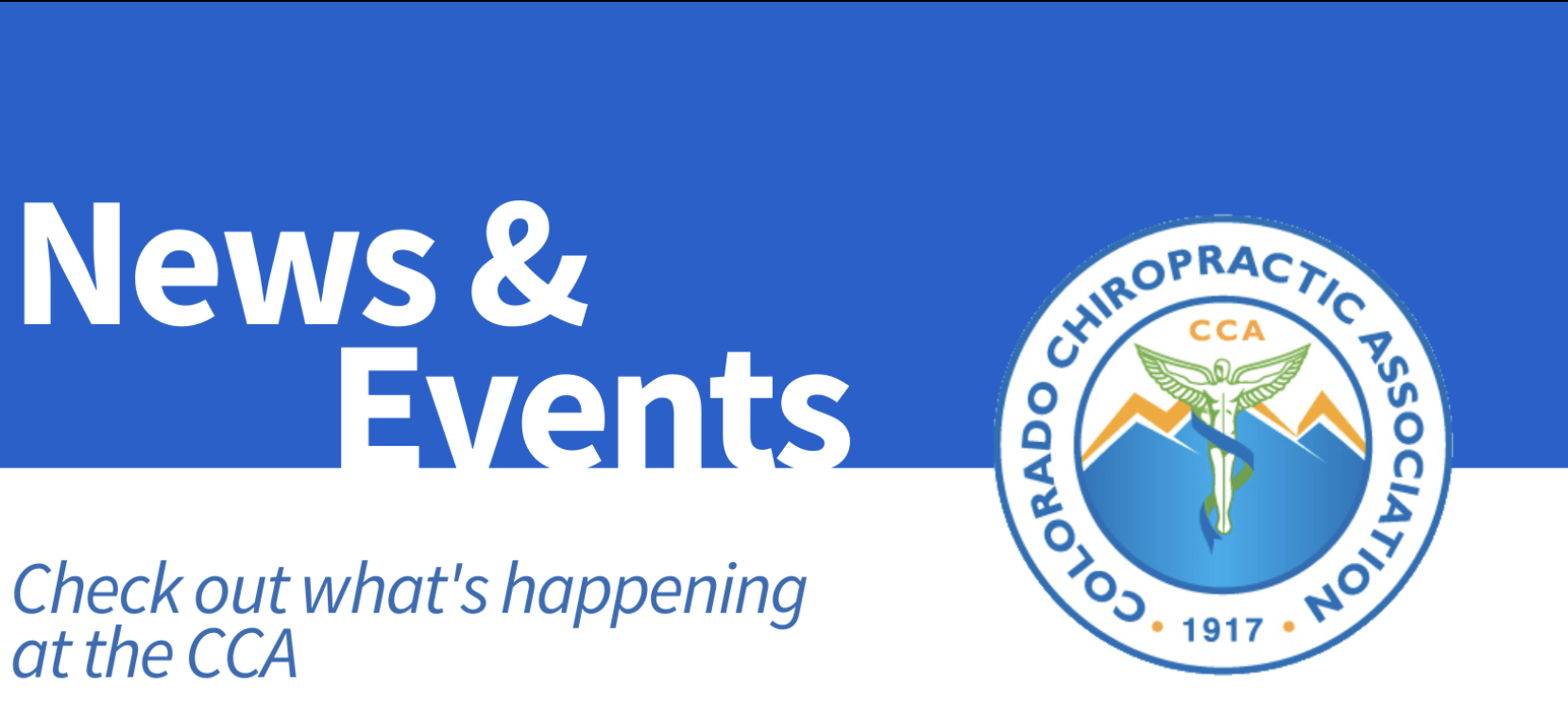 Last weekend I had the pleasure of attending the annual Colorado Chiropractic Association (CCA) Conference. Each year chiropractors from across Colorado gather to enjoy a weekend of educational speakers, networking, and discussion of the future of the chiropractic profession in Colorado. The CCA conference offers a unique opportunity for doctors of differing experience levels, techniques, and chiropractic universities to connect with a common goal – the advancement of the chiropractic profession in Colorado.  
Since there has been a scarcity of in-person continuing education opportunities over the last two years, the phenomenal speakers at this year's conference were a breath of fresh air for the doctors in attendance. As a clinician, it's important to regularly learn new treatments and methodologies, staying up to date with the most current research available. I truly love continuing education courses because you come back to work with a renewed sense of vigor, and are eager to try new treatments and methods to help your patients. There were many fantastic speakers at this year's conference, including Dr. Mike Hall, DC, Dr. Alicia Yochum DC, and Del Bigtree. 
Dr. Hall spoke extensively on the importance of maintaining a healthy cervical lordosis. The cervical lordosis is the natural C-shaped curvature your neck should display. Many patients present with a flattened cervical spine which may be due to prior motor vehicle accident (MVA), prolonged poor posture, or genetic predisposition. Dr. Hall spoke about how the cervical lordosis acts as an indicator of the orthopedic health and fitness of the rest of the body. Patients with good strength in their hips and legs, shoulders and arms, often present with a healthy cervical lordosis. Conversely, individuals with poor strength in the lower body and who sit at a computer all day, often have a flattening of the cervical curve. Patients dealing with chronic stress and anxiety often present with head tilts and a poor cervical curve, indicating that the emotional and physical health of the brain is represented in the health of the cervical curve. The cervical curve is a window into the neurologic and orthopedic health of the entire body.
Dr. Alicia Yochum, daughter of Terry Yochum, who is co-author of Essentials of Skeletal Radiology, a textbook universally used in chiropractic and medical radiology programs, spoke about clinical radiology cases. For each case, she asked the audience to identify the pathology and then decide the appropriate course of action in terms of treatment or external referral. Dr. Yochum also spoke extensively on the benefits of musculoskeletal (MSK) ultrasound which is a cost effective diagnostic tool for soft tissue injuries. She provided an excellent review of how to distinguish T1, T2, and STIR sequence MRI's. As a talented presenter, she made her radiology course engaging for all attendees.
To round out an exceptional group of speakers was Del Bigtree, former Hollywood producer of ABC's The Doctors, who now uses his production skills to educate the public on the danger of vaccines, medical misinformation, and the pursuit of health care freedom in the US. His highly acclaimed internet show, The Highwire, is watched by millions of Americans who seek unbiased information when it comes to health related topics in the US. Bigtree spoke at length on the dangers of global vaccination for Sars-cov-2, which has a 0.26% mortality rate worldwide. Noting Dr. Robert Malone, inventor of mRNA vaccines, has even publicly spoken out about the dangers of global vaccination and has urged the medical community to stop. The mRNA vaccines use a new form of technology where vaccine adjuvants can turn off the 'toll like receptors (TLR's) of the patient's innate immune system. Turning off the TLR's allow the mRNA gene therapy to quickly bypass the innate immune system and enter the patient's cells with the goal of stimulating an immune response and subsequent antibody formation. The overlooked issue is TLR's are an extremely vital component of our immune system and shutting them off may have deleterious effects. Bigtree noted many oncologists have contacted him saying they've never seen new cancer rates this high in the US, and one plausible explanation is widespread vaccination with the mRNA gene therapies. Bigtree is a prominent advocate for the health freedoms of all Americans and I am grateful to have heard him speak on such a divisive and important topic.  
The 2021 conference was my second CCA conference and I left feeling refreshed, excited about chiropractic, and with a wealth of new information to share with my patients.  Whether you've been in practice for 3 years or 30, chiropractors share a kinship with each other and treat each other with respect. I enjoyed getting to know other Colorado chiropractors such as Dr. Roman, Dr. Pearson, Dr. Starling, and Dr. Birdsall just to name a few.  My deepest thanks goes out to the staff of the CCA and all those involved in orchestrating a truly fantastic weekend.  
Post written by Dr. Riley Kulm, DC.  Check out his bio here.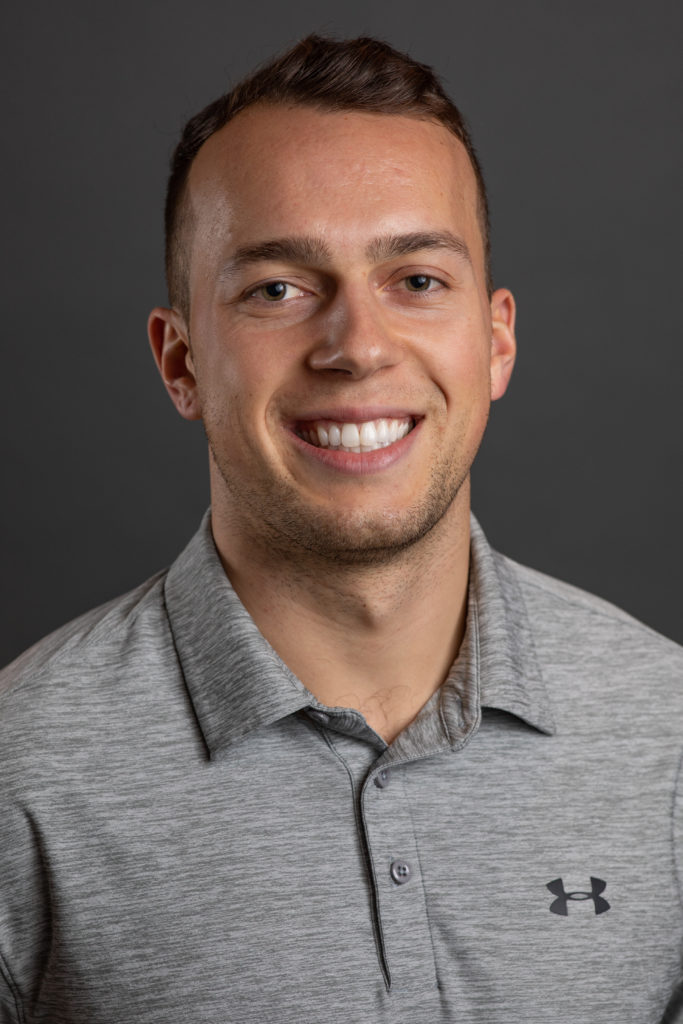 Many people experience popping in their hips. Most patients come to the clinic complaining of back or knee pain, and a popping hip may be a secondary complaint. Although typically not a significant pain generator, popping in the hip is a sign of an underlying dysfunction in the hip needing to be addressed. If the popping in the hip is not attended to, more serious orthopedic issues may arise down the road.  
Causes
There are three main causes of a popping hip – external, internal, and intra-articular. External is most frequent and refers to the iliotibial (IT) band snapping over the greater trochanter of the femur. Internal is also common and refers to the iliopsoas (hip flexor) tendon snapping over a bony prominence on the pelvis or at the lesser trochanter of the femur. Intra-articular is least common and refers to a floating loose body within the joint such as a torn labrum. External and internal variations are often due to gradual onset, whereas an intra-articular loose body is often due to trauma. There is a higher incidence of hip popping in females, especially those who perform sports requiring repetitive flexion and extension of the hip such as gymnastics, dance, soccer, and running.  
How to fix it 
Popping in the hip is often related to a stability issue in the hip or the core. To address this, work to improve your hip stability in all three planes of motion. Train slowly, controlling the motion to avoid the pop. Train only through ranges of motion where you can avoid the pop, and gradually increase the range of motion as your stability improves. The external hip pop (ITB over greater trochanter) is often related to poor hip stability in the frontal plane (abduction/adduction), and increasing strength of muscles such as the gluteus medius will be helpful in decreasing the external hip pop. The internal hip pop relates to the iliopsoas muscle. The iliopsoas muscle has shared attachments with the diaphragm. If the diaphragm is not providing a solid anchor point for the iliopsoas muscle, function of the hip flexor will be impaired increasing the likelihood of an internal hip pop. For this, focus working on diaphragmatic breathing to create better stability patterns in your core. Intra-articular hip popping requires an in-depth examination to determine which structures may be injured and to determine the best course of care.
To know exactly which exercises and treatments are best for you, it is important to seek out a therapist who understands hip biomechanics and can help you address the specific stability limitations causing the pop. Whatever the cause, popping in the hip should not be ignored. Even if caused by mild muscle imbalance, a popping hip can worsen over time if not addressed early.  
Post written by Dr. Riley Kulm.  Check out his bio here.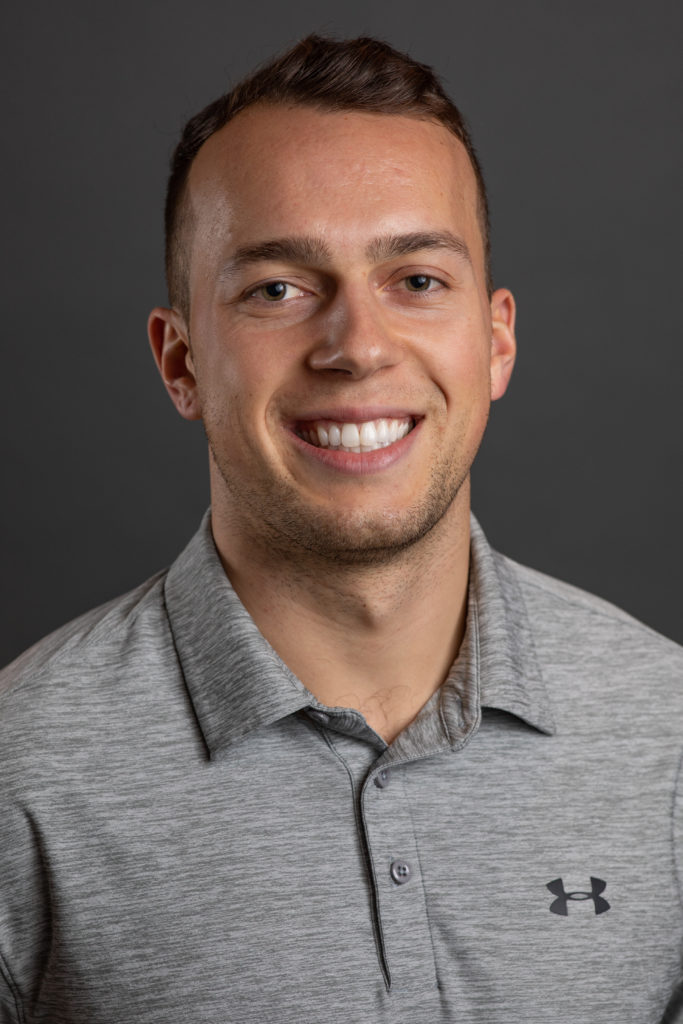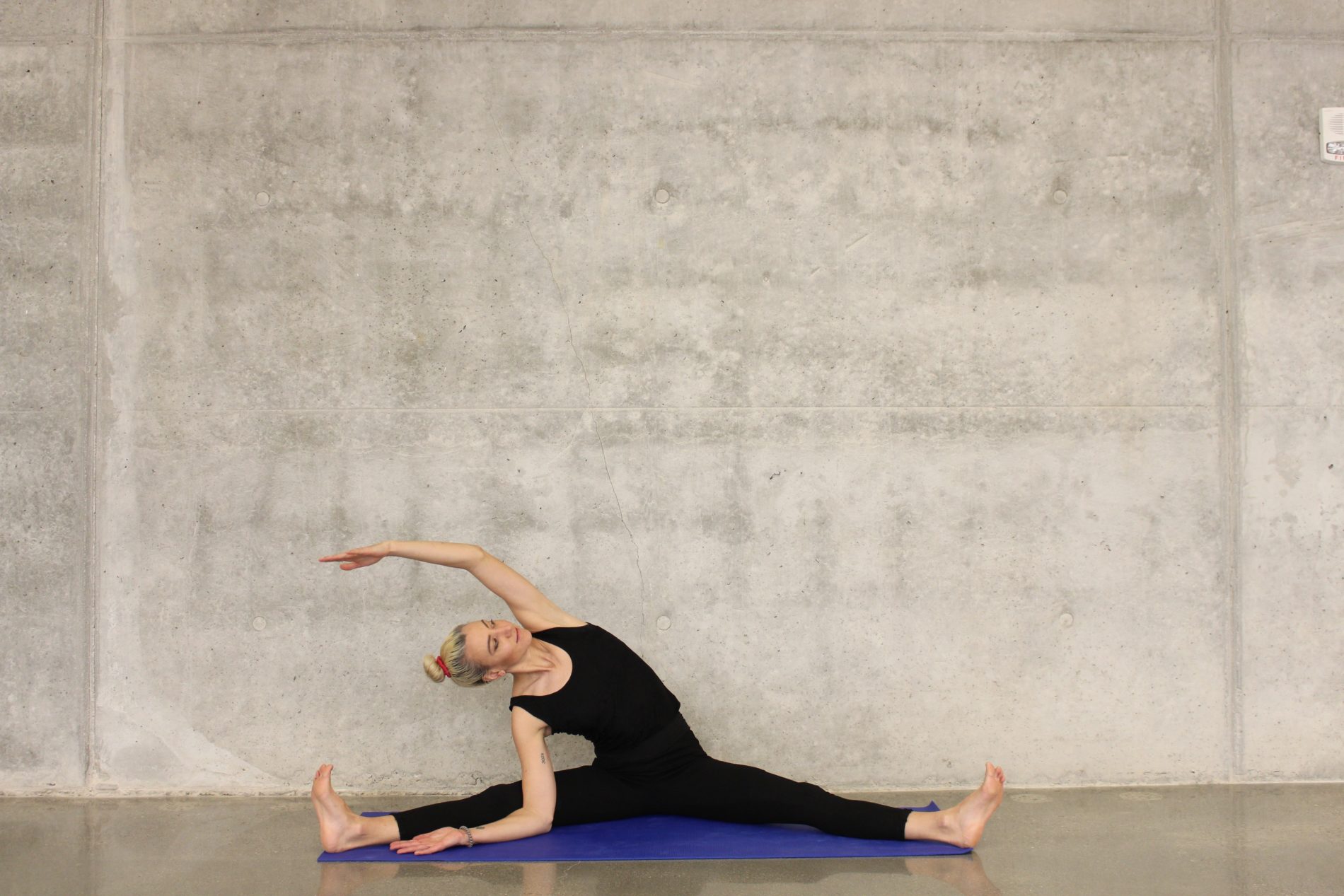 We're going to take a quick break from our 'Treat Yourself like a Professional Athlete' blog series to address commonly asked questions in our clinic – how much should I be stretching, how should I be stretching, and why do improvements in flexibility from stretching seem to happen so slowly?
Do you feel like you are constantly stretching and foam rolling yet are not improving flexibility? Patients regularly ask me how to become more flexible and mobile. They stretch their hips, hamstrings, and lower backs constantly, yet see little improvement in function, range of motion, or pain. For many patients, the issue is not the extensibility of their tissues, it is poor or inadequate stabilization patterns.

Create a Stable Base of Support
For the brain to allow movement and lengthening of a muscle, there must be a stable base of support. If a stable base of support is not present, the brain will perceive the movement as threatening and unsafe, and will put the brakes on. The brain does this by preventing muscles from expressing their full ranges of motion. This phenomena may show up as tight hamstrings, hip flexors, and lower back muscles.
Muscles most commonly attach to joints or on bony landmarks next to joints. With this in mind, the stable base of support required for movement is most often a joint, which includes the vertebrae in the spine. Poor stability at a joint is perceived as a 'red light' to movement. We call this 'neurologic tension' which refers to muscular tightness caused by the brain putting brakes on a movement. If all we do is stretch the tight muscle, we are not addressing the root cause of the problem – an inadequate base of support. The feet, hips, shoulders, and vertebrae in the lower back and neck are common areas where patients need to improve stability because many muscles attach to these areas.

Breathing to Release Your Hip Flexors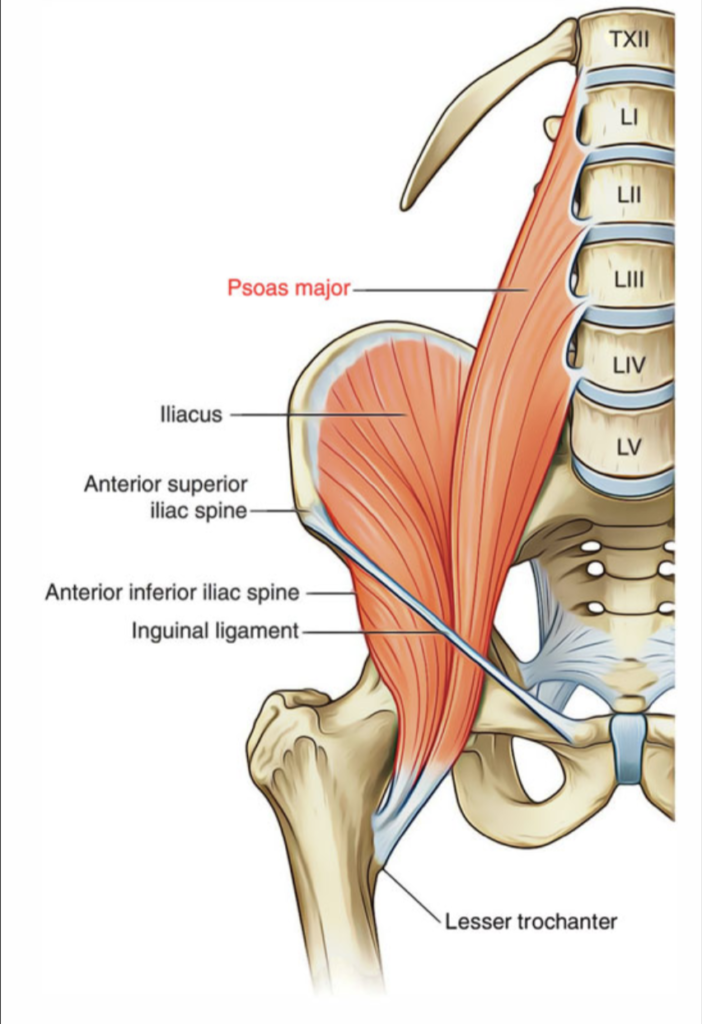 Many of our patients stretch their hip flexors constantly but do not see any improvement. The main muscle for hip flexion is the psoas major muscle. The psoas muscle attaches to the vertebrae in the spine, crosses the hip joint, and eventually attaches to the top of the leg near the head of the femur. If the psoas muscle does not have a stable base of support at the spine, the brain will not allow this muscle to fully lengthen, leading to tighter hips. Proper breathing patterns utilizing a diaphragm-driven belly breath and 360-degree cylindrical core stability are essential to create a stable base of support at the spine. At our clinic we teach patients how to breathe deeply into their abdomen. This is important because you must be able to breathe into an area if you want to activate the muscles in the area. Once they can breathe into the front, sides, and back of their abdomen, we teach them how to stabilize the muscles of the core using progressively more difficult exercises. Many patients notice improved hip flexor mobility simply by achieving better breathing and core stabilization patterns.

Stabilize Instead of Stretch
You should now understand how poor stabilization at joints can lead to an inflexibility of the muscles that attach at or near the joint. The focus of exercise therapies at our clinic teach patients to have better stabilization at their joints. Patients are amazed when they see active and passive ranges of motion dramatically improve once a stable base of support is created. We rarely give clients traditional stretching exercises because for the vast majority of patients, the root cause of stiffness is neurologic tension due to poor stabilization patterns.

As today's blog post is more technical than previous posts, please feel free to reach out if you have any questions!

Post written by Dr. Riley Kulm, DC. Check out his bio here.