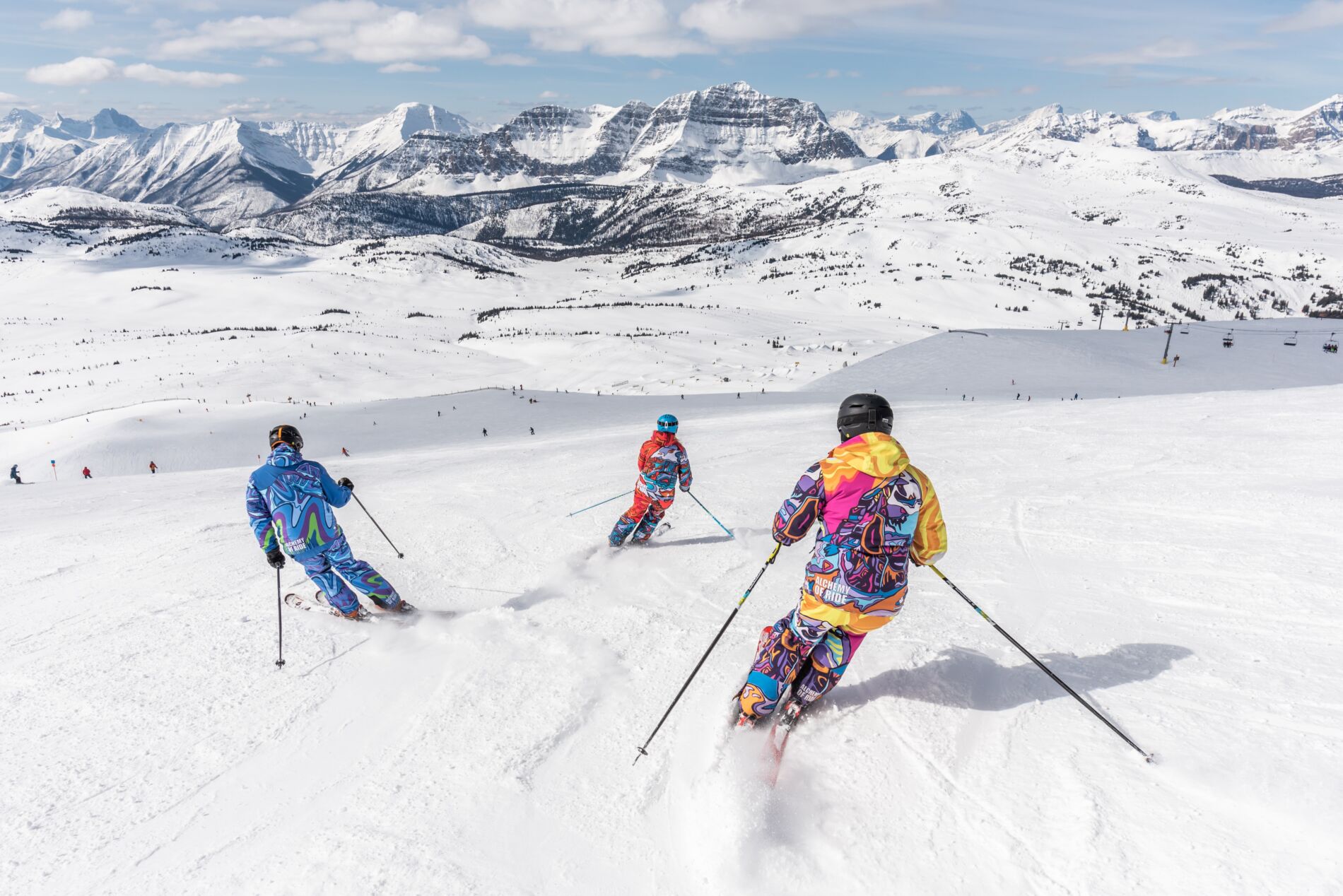 Ski season is in full swing in Colorado and we are currently having one of the best snowfall years in the last decade. Many of the resorts are well above seasonal averages for snowpack depth. As of today, Vail is at 124% of seasonal average, Aspen Snowmass is at 140%, and Steamboat Springs is at a whooping 154% of average (via OpenSnow and based on averages over the last 20-40 years). The opportunities for skiing and snowboarding fresh Colorado powder are ample this season, and many individuals are flocking to the mountains to hit the slopes. Skiing and snowboarding are incredibly exhilarating, but they are also extremely dangerous. So what are the most common injuries for skiers and snowboarders, and how do you minimize these risks?
Injury Prevalence in Skiers vs. Snowboarders
Skiers and snowboarders are more susceptible to different types of injury. The reason for this has to do with the stiffness of bindings and boots, the use of poles in skiing, the ability to use two edges at once when skiing, and the differing techniques used in sliding downhill sideways versus straight forward. Research suggests snowboarders are most likely to injure their wrists, shoulders, and ankles, while skiers are more likely to injure one of the ligaments in their knee such as the ACL, MCL, or LCL1.  The same study reports wrist injuries were the most prevalent in snowboarders (27.6% of all snowboard injuries), while anterior cruciate ligament (ACL) tears were most prevalent in skiers (17.2% of all skiing injuries). Specifically, the injury profile for snowboarders includes wrist fractures and wrist ligament sprains, shoulder labrum tears, ankle fractures and sprains, concussion, and clavicle fractures. Among skiers, the injury profile includes ACL sprains and tears, MCL and LCL sprains and tears, tibial plateau fractures, and concussion as well. After 4 years of treating ski and snowboard injuries as a chiropractor in Colorado, the results of this study are all too common at our practice. 
Improving Control on the Mountain 
The best way to minimize injury on the mountain is to learn how to control your speed in all types of terrain. Many beginner skiers and snowboarders simply ride too fast, putting themselves and other riders at risk. The best skier in the group isn't always the one who gets to the bottom of the run the fastest, rather it's the rider who stays in control, always on their edges, and adjusts their speed effectively based on upcoming obstacles.  
In skiing and snowboarding, the 'fall line' refers to the line down a mountain that is most directly downhill. If you are on a steep slope, it's important to periodically deviate from the fall line and move laterally on the slope to slow down. If you constantly face down the fall line, you will gain too much speed and lose control. Alternate between turning down the fall line to gain speed, then checking your speed by moving laterally when you feel like you are going too fast. Other ways to control your speed include turn shape, skidding, and checking. Check out this excellent article on speed control.  
Understand When to Call it a Day
According to Utah based sports medicine expert Dr. Travis Maak, MD, a former ski patrol volunteer and current head physician for the Utah Jazz, the majority of ski and snowboard injuries happen at the end of the day, around 3:30 pm. Lifts typically close at 4 pm meaning most ski injuries happen in the final 30 minutes of the riding day. The reasons for this are multifactorial. Firstly, temperatures start cooling off at the end of the day causing the snow to be harder and icier. The softer snow is more skied off, exposing icy snow with rocks and branches.  Additionally, riders are more fatigued at the end of the day, especially in the active stabilizers of the lower leg such as the muscular quads, hamstrings, and calves. When these muscles become fatigued, the rider relies more on the passive stabilizers of the lower leg such as the ligaments of the knee and ankle, the meniscus, and the hip labrum. This is a recipe for disaster since the passive stabilizers of the lower leg are less reactive to quick, ballistic forces that might be imparted with an unexpected fall on the mountain. Advanced skiers know when to call it a day and when it is time for their last run.  
Avoid Alcohol or Drugs while Skiing or Snowboarding
Skiing and snowboarding are activities in which many people treat alcohol and drugs as the norm. Alcohol decreases cerebellar function which results in decreased balance, motor control, coordination, and cognition – all athletic attributes required for a safe day on the mountain. If an individual is drinking or doing drugs, they are treating skiing and snowboarding as a leisurely pastime rather than a sport, and could be putting themselves and others in danger. If you want to avoid injuries, save the drinking for after you have called it quits for the day. 
Take a Lesson 
Take a lesson from a trained instructor. Ski school instructors are specifically trained in the progressions for learning how to ski and snowboard. Progressions refer to the gradual acquisition of new skills within a given sport, and are an integral piece to safely learning a new sport. Progressions are particularly important in extreme sports like skiing and snowboarding where risk of injury is high if a stepwise fashion to learning is not followed. For an example of a beginner progression for skiing, check out this excellent YouTube video for some helpful tips.   
Be on the lookout for Part 2 of Ski Safe in 2023, where I will teach you training techniques to reduce injury risk and to improve your performance on the mountain!
Post written by Dr. Riley Kulm, DC.  Check out his bio here.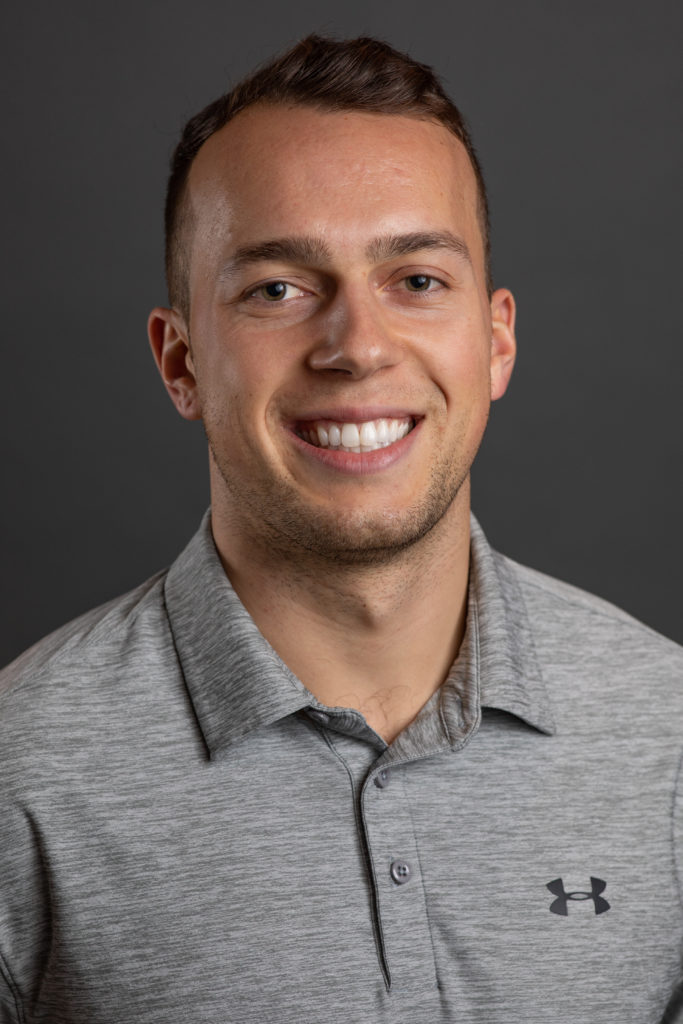 References 
https://pubmed.ncbi.nlm.nih.gov/22268231/.
https://healthcare.utah.edu/the-scope/shows.php?shows=0_7m18zo0t
https://www.youtube.com/watch?v=MMeJsyiiifM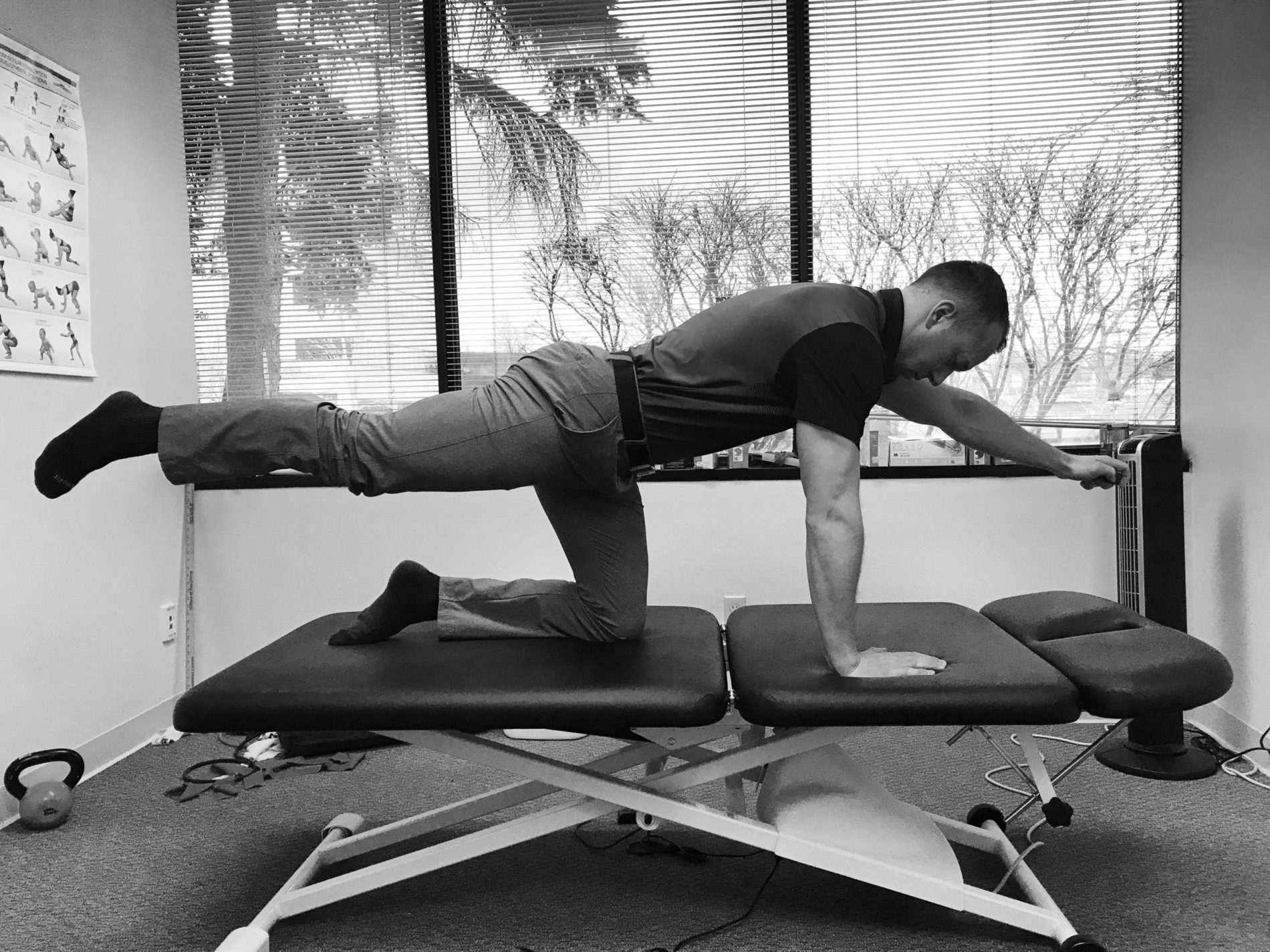 Core Exercises – Do's and Don'ts

Many patients understand they need to strengthen their core in order to live functional and pain free lives. However, most do not know where to start. The popular opinion is exercises such as sit-ups, crunches, bicycle crunches, and Russian twists are the primary exercises to improve core strength. Unfortunately, these commonly performed exercises are not the best choice when looking to add strength and functionality to your core.

The Problem with Sit-ups and Crunches

Sit-ups and crunches are perhaps the most regularly performed core exercises. These exercises are effective at increasing the tone of the six-pack or rectus abdominis muscle group. While great for aesthetics, a tight and toned six-pack is not essential for a functional core and may even be detrimental. The issue with sit-ups and crunches are the forces placed on the spine during these exercises. Both involve repetitive flexion of the lumbar spine and most of modern society already gets too much 'lumbar flexion.' Lumbar flexion means rounding forward of the low back. The low back is in flexion when we are sitting in our car, at work, or on the toilet. The low back is flexed when we pick items up from the floor with improper form. The net result of so much lumbar flexion is placing undue stress on the discs, muscles, ligaments, and nerves of the low back. Sit-ups and crunches involve repetitive flexion of the low back and thus add fuel to the 'flexion fire' we get all throughout the day.

The Problem with Rotational Core Exercises and Stretching

The Russian twist and bicycle crunches are other commonly performed core exercises that are not ideal for the function of the core or spine. The Russian twist is performed by balancing on your pelvis with legs suspended in the air and knees bent while the upper body is held at roughly a 45 degree angle. Next, the athlete uses their hands or a medicine ball to twist back and forth in an attempt to work the abdominal obliques. Bicycle crunches are similar except the individual is on their back and the rotational crunch is combined with a straightening of the opposite leg and hip. The first problem with the Russian twist is it is extremely difficult to keep the spine in a neutral position and many individuals round their backs due to a lack of core strength and balance. Once again, many people are developing a detrimental position of lumbar flexion during this exercise.

Another issue with the Russian twist and bicycle crunch is the forced rotational load it places on the spine. Functional movement specialists now agree the main purpose of the core is to resist forces placed against the spine rather than actually creating movement. The lumbar spine only rotates 2-3 degrees per segment and thus requires more stability in the rotational (transverse) plane compared to mobility. I'll explain exercises such as the Pallof Press and Cross Press in a future blog post, as both are excellent exercises for improving core stability in the rotational plane.

Basics of Effectively Performing a Core Exercise

Before we get into the specific exercises I teach my patients, I'll explain why form is important for any core exercise you perform. First, the spine needs to be in a neutral position. A neutral spine may look different for each person, but the spine should be straight and may have a slight extension curvature. Extension is the opposite of a flexed and rounded position of the spine. The two variables that affect proper neutral spine positioning are your rib positioning and your pelvic posture. Many patients have what is called 'flared ribs'. This means your ribs are protruding upwards and forwards and may even be visible. When the ribs are in this position the diaphragm muscle cannot function properly and core strength will suffer. Use an exhale breath to push your ribs downwards towards the floor to place them in a more ideal position.

Secondly, you need to be aware of the position of your pelvis. Think about your pelvis as a fish bowl filled with water. If you have what we call an 'anterior pelvic tilt' your pelvis is dumped forward and water will be spilling out of the metaphorical fish bowl. Less commonly, patients may adopt a 'posterior pelvic tilt' where the water will be spilling backwards. Both of these pelvic postures are detrimental to neutral spine positioning, as well as core strength. Always think about keeping your pelvis tucked under you so water cannot spill out of the fish bowl. By making sure your ribs and pelvis work together to maintain a neutral spine, you will safely perform core exercises.

Practice these Core Exercises:

3 Position Plank

The 3 position plank is a sequential exercise involving a front plank, right side plank, and left side plank. Each position is held for 10 seconds before switching positions. Do your best to avoid dropping to the ground when switching positions. Switching positions every 10 seconds forces the brain and nervous system to react to a new stability pattern frequently and is thus more typical of how we move in life and sports. Additionally, by switching positions every 10 seconds we better guarantee perfectly executed reps.

Dead Bug

The dead bug is another excellent option for building your core strength. Lay on your back with your hips, legs, and arms raised. Simply holding this position is a difficult exercise in itself and is an effective way to exercise your core. Make the movement more dynamic by reaching one arm over your head and slowly lowering the opposite heel towards the ground. Alternate sides, and perform in succession while making sure to keep your ribs down, low back glued to the ground, and head supported and slightly elevated to protect your neck.

Bird Dog

The bird dog exercise teaches you to move your extremities while maintaining a neutral spine. The exercise does an excellent job of mimicking real athletic activities you will face in daily life. Get in a tabletop position with your hands stacked under your shoulders and your knees stacked under your hips. Your chin should be tucked and the back of your neck long with no creasing of the skin. Slowly move one of your arms forward while simultaneously extending the opposite leg backwards. The back leg only needs to be about 2 inches off of the ground to avoid hyper-extending your low back. Hold the completely extended position for a count of 2 and then return to neutral. Alternate sides while keeping a neutral spine and make sure to not let your pelvis rotate and shift excessively. Imagine there is a glass of water resting on the base of your low back and you do not want to let it spill!

My goal with this blog post is to provide you with safe and effective exercises for improving the strength and function of your core. Enjoy!

Post written by Dr. Riley Kulm, DC.  Check out his bio here.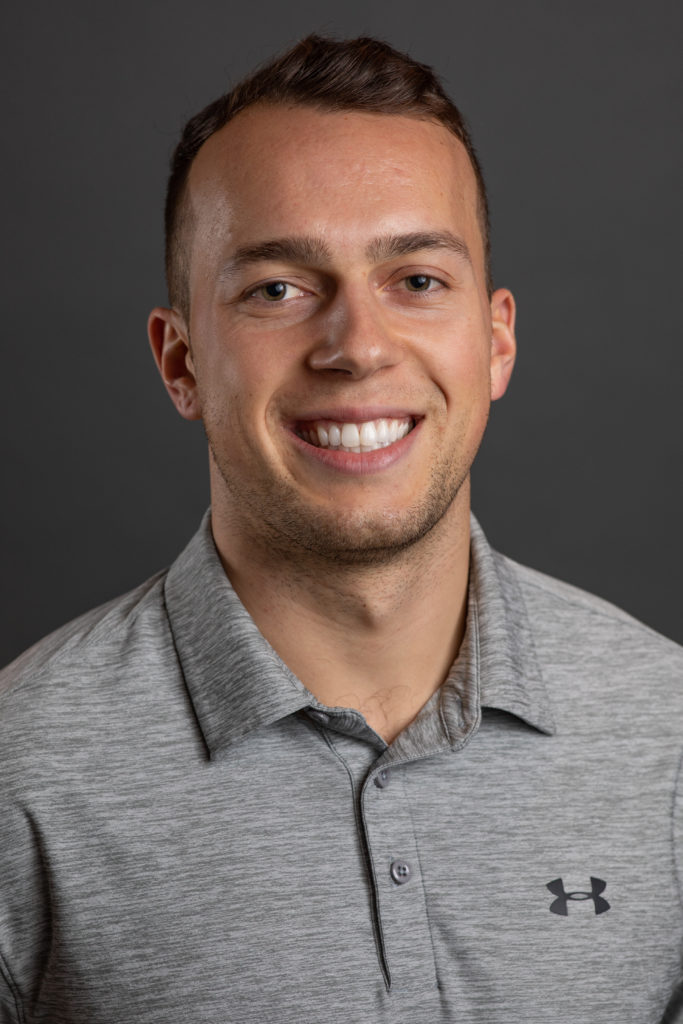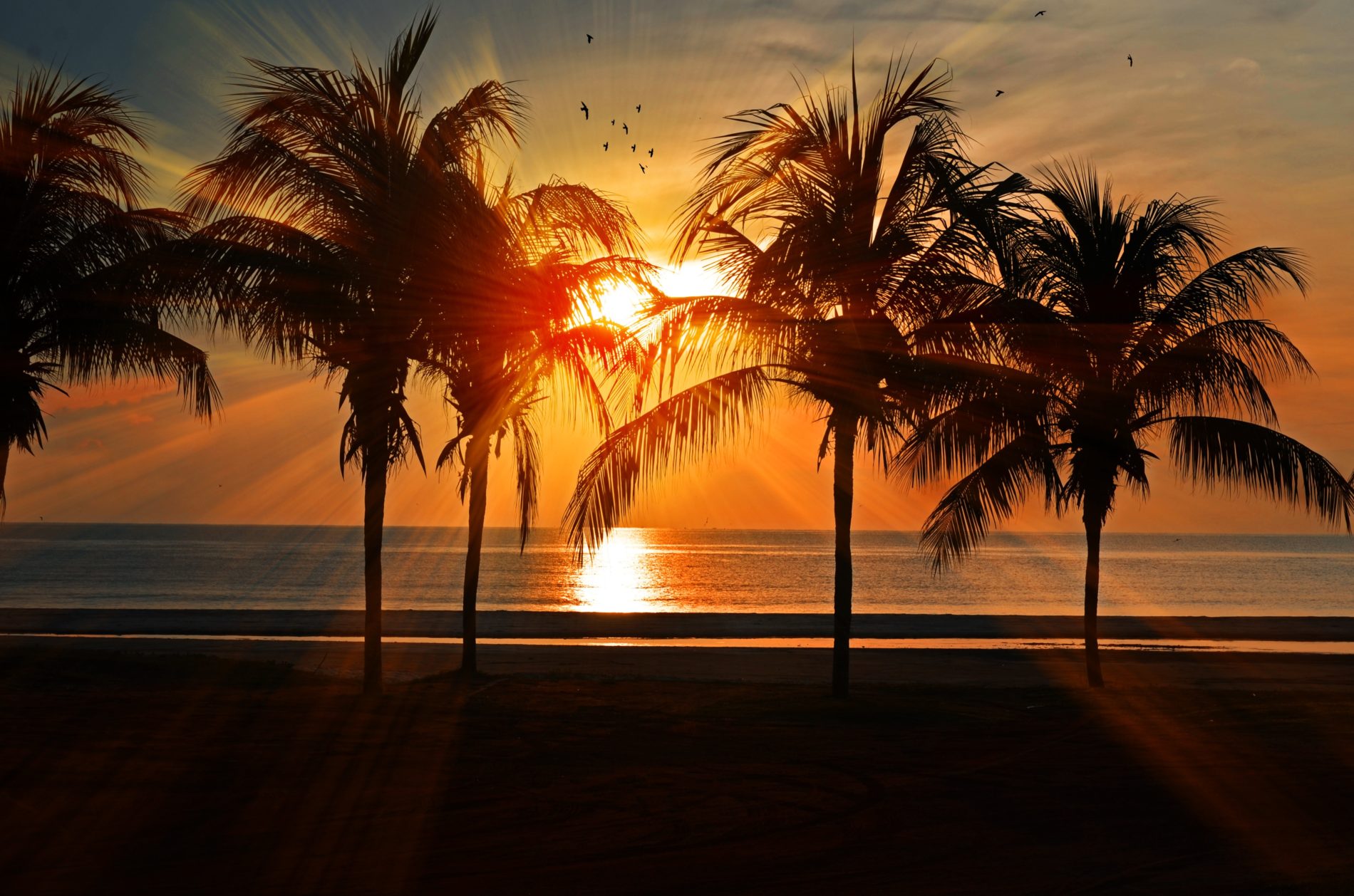 The Importance of a Morning Routine

If I were to pick one lifestyle intervention for anyone looking to enhance their energy levels, increase productivity, and improve relationships with friends and family, a consistent morning routine would be my top choice. An effective morning routine will set you up for success throughout the rest of your day. If you start the day by completing small, productive tasks you will establish a feeling of accomplishment immediately after waking up. By finishing these tasks at the beginning of the day, other, more daunting projects related to your work or personal life will seem less intimidating. You will establish a task completion mindset first thing in the morning which will increase productivity throughout the day. Lastly, you will practice gratitude in your morning routine, which will help you appreciate your life and the people in it.

The five tasks you should complete every morning are:
Make your bed
Drink a glass of cold water
Five minutes of light exercise
Meditate
Journal
Next, let's talk about the specifics of each task in your morning routine.

1. Make your bed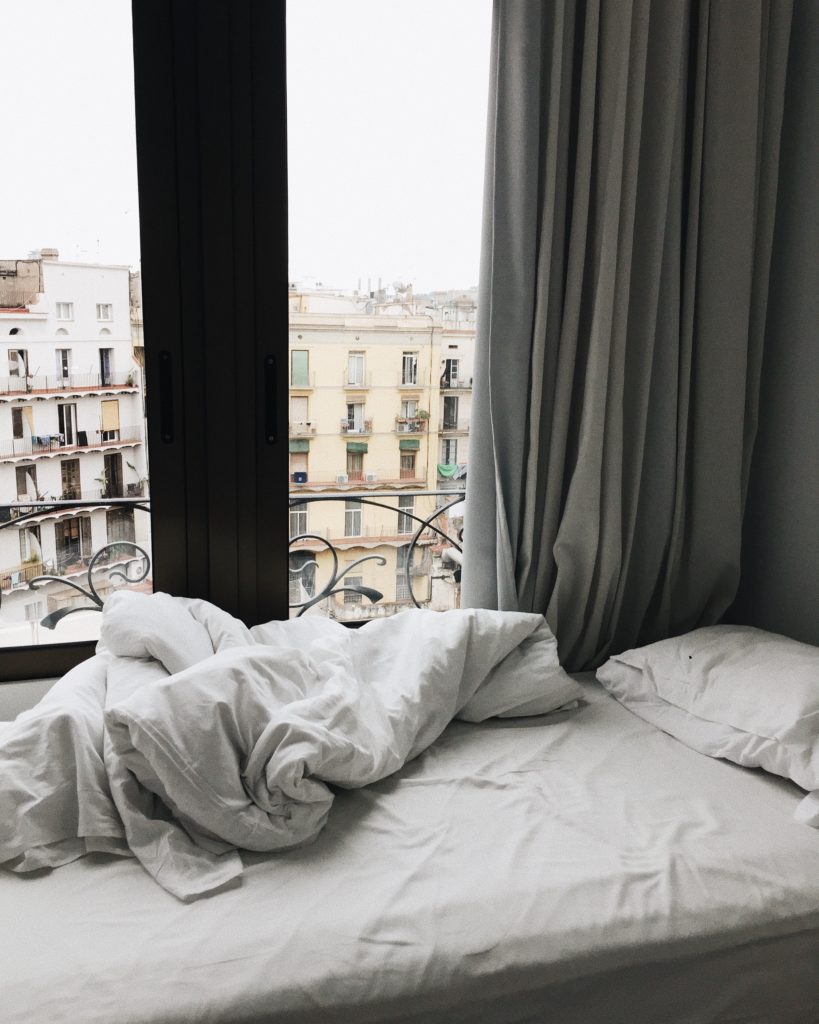 I recommend watching this link of a speech by US Navy Seal Admiral William McRaven titled, 'If You Want to Change the World, Start Off by Making Your Bed.' McRaven stresses the importance of completing one small task (making your bed) in the morning, to set you up for success in completing other, more difficult tasks throughout your day. He also discusses how learning to do the small things in life correctly allows you to complete the big things in life correctly. Making your bed does not need to be a lengthy ordeal of tucking in 3 layers of sheets and organizing 12 throw pillows, but rather make your bed presentable enough to give you peace of mind that you completed your first task of the day successfully.

2. Drink a glass of cold water

You are dehydrated when you wake up and your body is thirsty. Do not drink coffee right away as coffee is a diuretic and will cause you to expel out more fluids than you are taking in. Instead of coffee, start your day with 16-24 ounces of cold water immediately after waking up. By giving your body the hydration it needs first thing in the morning you will notice more stable and consistent energy levels throughout the day.

3. Perform 5 minutes of light exercise

To assist in waking your body up, perform 5 minutes of light exercise first thing in the morning. Your movement flow may include stretching, body weight strength exercises, breathing, or yoga. This is not meant to exhaust you, but rather to stimulate your body's awake hormone, cortisol. Cortisol gets a bad rap as the body's stress hormone, but this is not entirely true. Cortisol is normally elevated in the morning and helps to wake up the body and mind for the day ahead. Cortisol becomes problematic when it remains high into the afternoon and evening due to chronic stress, poor nutrition, and excessive exposure to blue light emitting screens. Two of the strongest stimulants for proper cortisol release in the morning are direct sunlight exposure and exercise. By performing light exercise in the morning, you are ensuring an adequate cortisol release in the morning. My 5 minutes of light exercise includes 3 sets each of push-ups and bodyweight squats. In the past I've incorporated other movements such as planks, wall-sits, hip stretching, and kettlebell deadlifts. I find that these movements are enough to get my blood and heart pumping without tiring myself out for workouts I have planned later in the day.

4. Meditate

Perhaps the most important yet difficult task in a successful morning routine is meditation. Meditation is a mindfulness technique that teaches the individual how to be present in the current moment. Headspace defines meditation as the "intention to be present in the here and now, fully engaged in whatever is happening, free from distraction or judgement, with a soft and open mind." Guided meditations on apps such as Headspace or Calm use a form of meditation called 'Vipassana' which aims to help the individual gain self awareness of body and mind.

Guided meditations often start with deep breathing exercises utilizing slow, controlled, nasal breaths. Next, the guided meditation will ask you to mentally scan different parts of your body, noticing areas that are relaxed as well as areas that are tense. Finally, the guided meditation may ask you to count your breaths, with the ultimate goal of focusing on nothing besides the breath. Guided meditations typically end by completely letting go of your focus, allowing your mind to run wild, before bringing your intention back to the breath for a final 2-3 focused breaths. Many people notice an immediate change in their day to day lives when starting a daily meditation practice. People who meditate are more calm throughout the day, their interpersonal communication is improved, their breathing patterns are better, and they are less agitated by the stress of daily life. Taking just 5-10 minutes to perform a guided meditation first thing in the morning may be the best way to set yourself up for success throughout the rest of the day.

5. Journal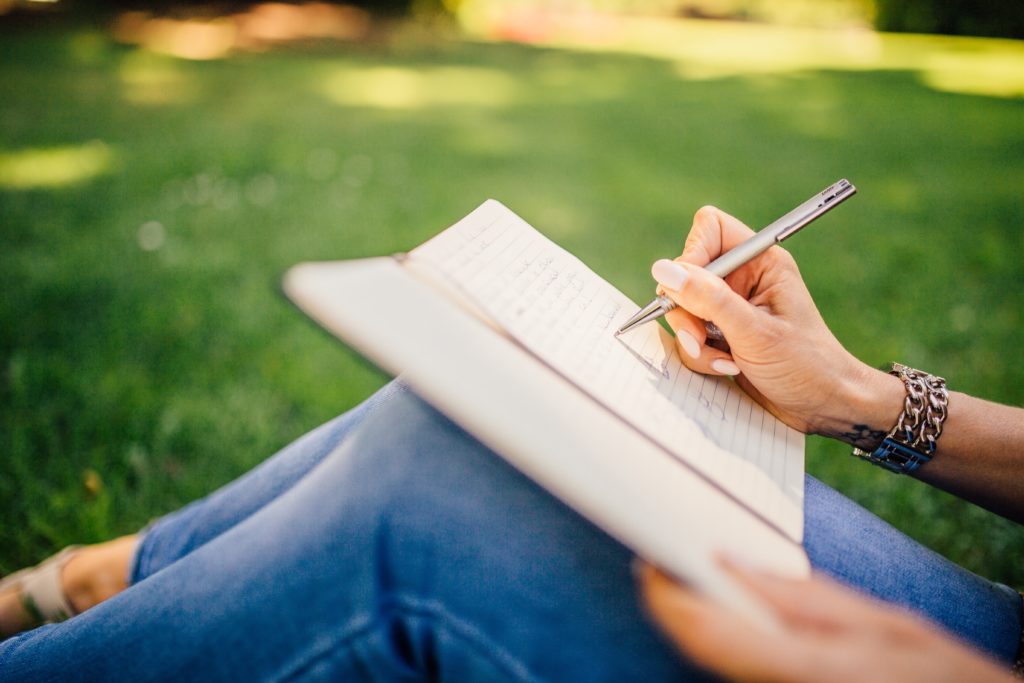 Another beneficial task to complete every morning is a short journal entry. You can get creative with this one, but there are two key pieces that are essential. First, use your journaling as a way to reconnect with your 'why'. If you read my last blog post Effective Goal Setting 2020, you know the first step towards creating your goals is to establish your why. Your why is your purpose, cause or belief – it is the reason you get out of bed in the morning. Reconnecting with your why using journaling may include writing a quote everyday that reminds you of your passion in life, physically writing out your most important goal, or listing out positive qualities about yourself and the person you want to become. Second, develop a practice of gratitude in your morning journaling. For me, I list three things I'm grateful for every morning. Some days it reads 'a loving and supportive family,' or 'a career that challenges me mentally and physically,' and some days it's as simple as 'a healthy breakfast to fuel my body and mind throughout the day.' Writing out what you are grateful for first thing in the morning will remind you how good your life truly is and place you in a positive, optimistic mindset.

The Outcome

The goal is to complete all five of these tasks every morning.  You will be busy some mornings and may only have time to complete two or three of these tasks.  For me, I notice that the quality of my day directly correlates to how many of the morning tasks I complete. The more I successfully complete, the better my day tends to be.  When you establish a consistent morning routine you will notice improvements in your energy levels, productivity, interactions with other people, sleep quality, and overall happiness with your life. Attached is the template for the morning routine I use every day. Enjoy!
Post written by Dr. Riley Kulm, DC. Check out his bio here.