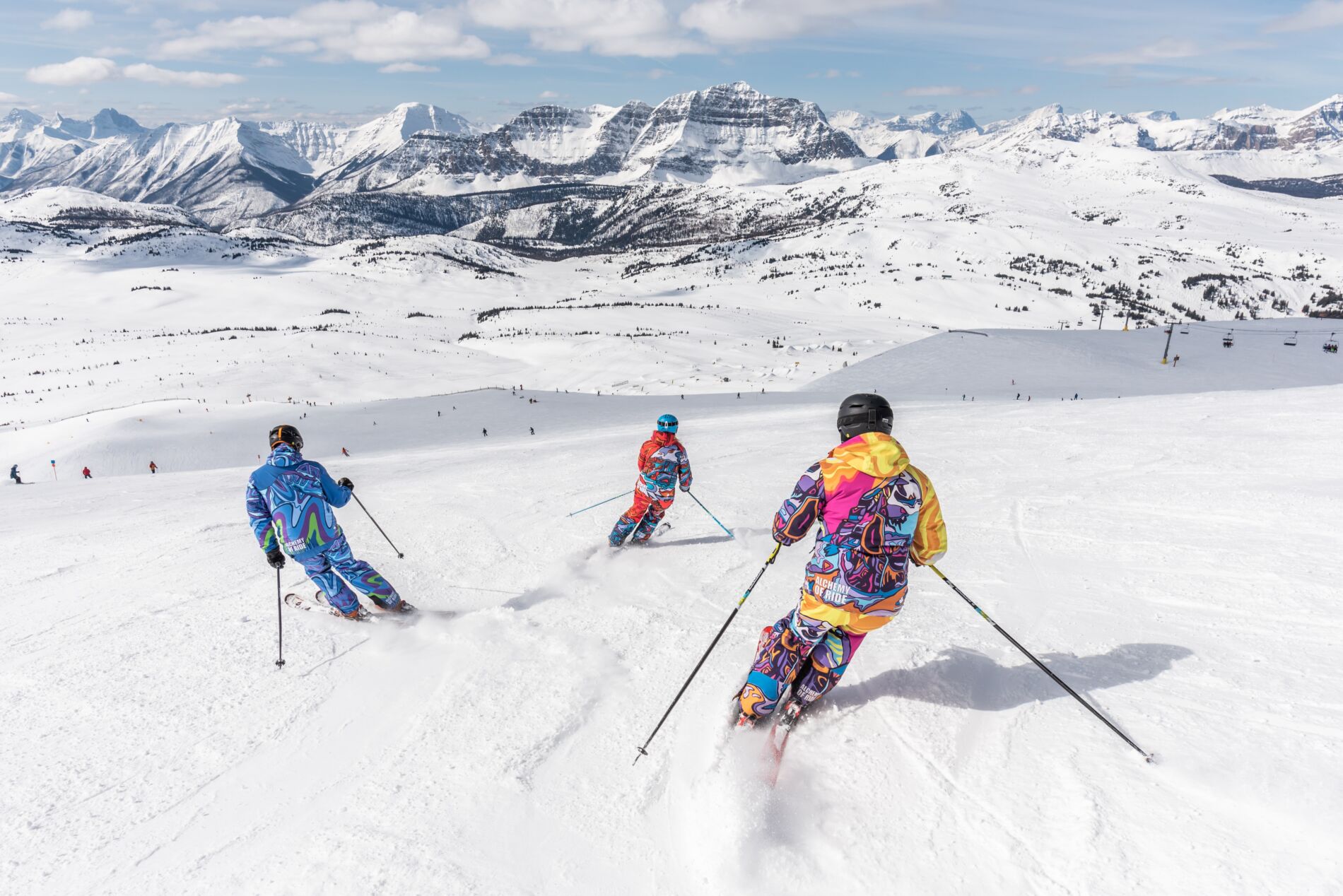 Ski season is in full swing in Colorado and we are currently having one of the best snowfall years in the last decade. Many of the resorts are well above seasonal averages for snowpack depth. As of today, Vail is at 124% of seasonal average, Aspen Snowmass is at 140%, and Steamboat Springs is at a whooping 154% of average (via OpenSnow and based on averages over the last 20-40 years). The opportunities for skiing and snowboarding fresh Colorado powder are ample this season, and many individuals are flocking to the mountains to hit the slopes. Skiing and snowboarding are incredibly exhilarating, but they are also extremely dangerous. So what are the most common injuries for skiers and snowboarders, and how do you minimize these risks?
Injury Prevalence in Skiers vs. Snowboarders
Skiers and snowboarders are more susceptible to different types of injury. The reason for this has to do with the stiffness of bindings and boots, the use of poles in skiing, the ability to use two edges at once when skiing, and the differing techniques used in sliding downhill sideways versus straight forward. Research suggests snowboarders are most likely to injure their wrists, shoulders, and ankles, while skiers are more likely to injure one of the ligaments in their knee such as the ACL, MCL, or LCL1.  The same study reports wrist injuries were the most prevalent in snowboarders (27.6% of all snowboard injuries), while anterior cruciate ligament (ACL) tears were most prevalent in skiers (17.2% of all skiing injuries). Specifically, the injury profile for snowboarders includes wrist fractures and wrist ligament sprains, shoulder labrum tears, ankle fractures and sprains, concussion, and clavicle fractures. Among skiers, the injury profile includes ACL sprains and tears, MCL and LCL sprains and tears, tibial plateau fractures, and concussion as well. After 4 years of treating ski and snowboard injuries as a chiropractor in Colorado, the results of this study are all too common at our practice. 
Improving Control on the Mountain 
The best way to minimize injury on the mountain is to learn how to control your speed in all types of terrain. Many beginner skiers and snowboarders simply ride too fast, putting themselves and other riders at risk. The best skier in the group isn't always the one who gets to the bottom of the run the fastest, rather it's the rider who stays in control, always on their edges, and adjusts their speed effectively based on upcoming obstacles.  
In skiing and snowboarding, the 'fall line' refers to the line down a mountain that is most directly downhill. If you are on a steep slope, it's important to periodically deviate from the fall line and move laterally on the slope to slow down. If you constantly face down the fall line, you will gain too much speed and lose control. Alternate between turning down the fall line to gain speed, then checking your speed by moving laterally when you feel like you are going too fast. Other ways to control your speed include turn shape, skidding, and checking. Check out this excellent article on speed control.  
Understand When to Call it a Day
According to Utah based sports medicine expert Dr. Travis Maak, MD, a former ski patrol volunteer and current head physician for the Utah Jazz, the majority of ski and snowboard injuries happen at the end of the day, around 3:30 pm. Lifts typically close at 4 pm meaning most ski injuries happen in the final 30 minutes of the riding day. The reasons for this are multifactorial. Firstly, temperatures start cooling off at the end of the day causing the snow to be harder and icier. The softer snow is more skied off, exposing icy snow with rocks and branches.  Additionally, riders are more fatigued at the end of the day, especially in the active stabilizers of the lower leg such as the muscular quads, hamstrings, and calves. When these muscles become fatigued, the rider relies more on the passive stabilizers of the lower leg such as the ligaments of the knee and ankle, the meniscus, and the hip labrum. This is a recipe for disaster since the passive stabilizers of the lower leg are less reactive to quick, ballistic forces that might be imparted with an unexpected fall on the mountain. Advanced skiers know when to call it a day and when it is time for their last run.  
Avoid Alcohol or Drugs while Skiing or Snowboarding
Skiing and snowboarding are activities in which many people treat alcohol and drugs as the norm. Alcohol decreases cerebellar function which results in decreased balance, motor control, coordination, and cognition – all athletic attributes required for a safe day on the mountain. If an individual is drinking or doing drugs, they are treating skiing and snowboarding as a leisurely pastime rather than a sport, and could be putting themselves and others in danger. If you want to avoid injuries, save the drinking for after you have called it quits for the day. 
Take a Lesson 
Take a lesson from a trained instructor. Ski school instructors are specifically trained in the progressions for learning how to ski and snowboard. Progressions refer to the gradual acquisition of new skills within a given sport, and are an integral piece to safely learning a new sport. Progressions are particularly important in extreme sports like skiing and snowboarding where risk of injury is high if a stepwise fashion to learning is not followed. For an example of a beginner progression for skiing, check out this excellent YouTube video for some helpful tips.   
Be on the lookout for Part 2 of Ski Safe in 2023, where I will teach you training techniques to reduce injury risk and to improve your performance on the mountain!
Post written by Dr. Riley Kulm, DC.  Check out his bio here.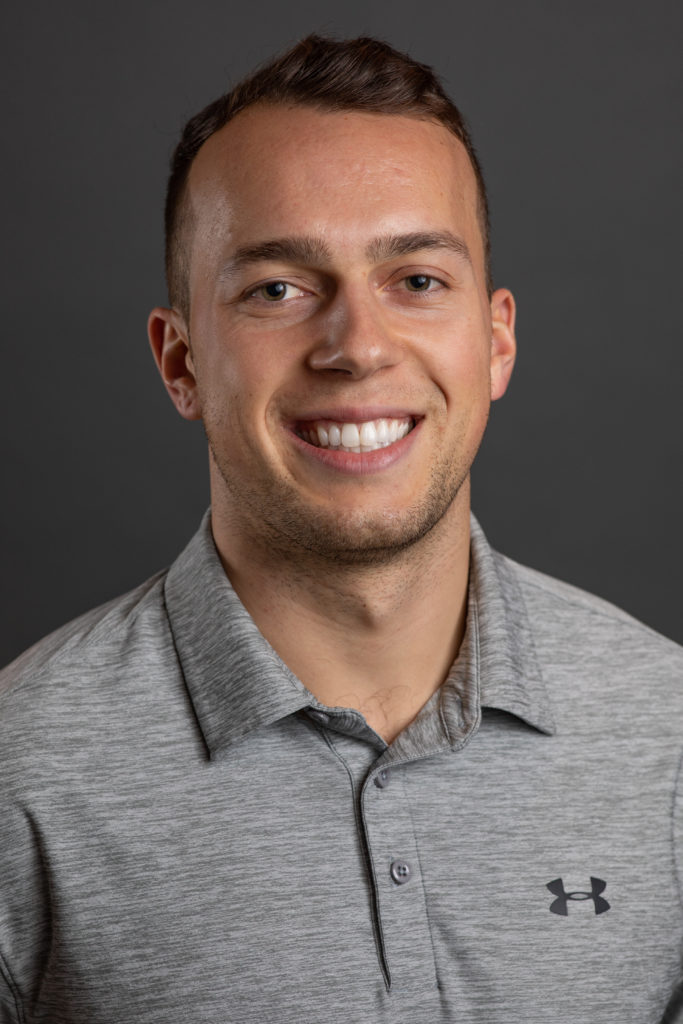 References 
https://pubmed.ncbi.nlm.nih.gov/22268231/.
https://healthcare.utah.edu/the-scope/shows.php?shows=0_7m18zo0t
https://www.youtube.com/watch?v=MMeJsyiiifM
Many people experience popping in their hips. Most patients come to the clinic complaining of back or knee pain, and a popping hip may be a secondary complaint. Although typically not a significant pain generator, popping in the hip is a sign of an underlying dysfunction in the hip needing to be addressed. If the popping in the hip is not attended to, more serious orthopedic issues may arise down the road.  
Causes
There are three main causes of a popping hip – external, internal, and intra-articular. External is most frequent and refers to the iliotibial (IT) band snapping over the greater trochanter of the femur. Internal is also common and refers to the iliopsoas (hip flexor) tendon snapping over a bony prominence on the pelvis or at the lesser trochanter of the femur. Intra-articular is least common and refers to a floating loose body within the joint such as a torn labrum. External and internal variations are often due to gradual onset, whereas an intra-articular loose body is often due to trauma. There is a higher incidence of hip popping in females, especially those who perform sports requiring repetitive flexion and extension of the hip such as gymnastics, dance, soccer, and running.  
How to fix it 
Popping in the hip is often related to a stability issue in the hip or the core. To address this, work to improve your hip stability in all three planes of motion. Train slowly, controlling the motion to avoid the pop. Train only through ranges of motion where you can avoid the pop, and gradually increase the range of motion as your stability improves. The external hip pop (ITB over greater trochanter) is often related to poor hip stability in the frontal plane (abduction/adduction), and increasing strength of muscles such as the gluteus medius will be helpful in decreasing the external hip pop. The internal hip pop relates to the iliopsoas muscle. The iliopsoas muscle has shared attachments with the diaphragm. If the diaphragm is not providing a solid anchor point for the iliopsoas muscle, function of the hip flexor will be impaired increasing the likelihood of an internal hip pop. For this, focus working on diaphragmatic breathing to create better stability patterns in your core. Intra-articular hip popping requires an in-depth examination to determine which structures may be injured and to determine the best course of care.
To know exactly which exercises and treatments are best for you, it is important to seek out a therapist who understands hip biomechanics and can help you address the specific stability limitations causing the pop. Whatever the cause, popping in the hip should not be ignored. Even if caused by mild muscle imbalance, a popping hip can worsen over time if not addressed early.  
Post written by Dr. Riley Kulm.  Check out his bio here.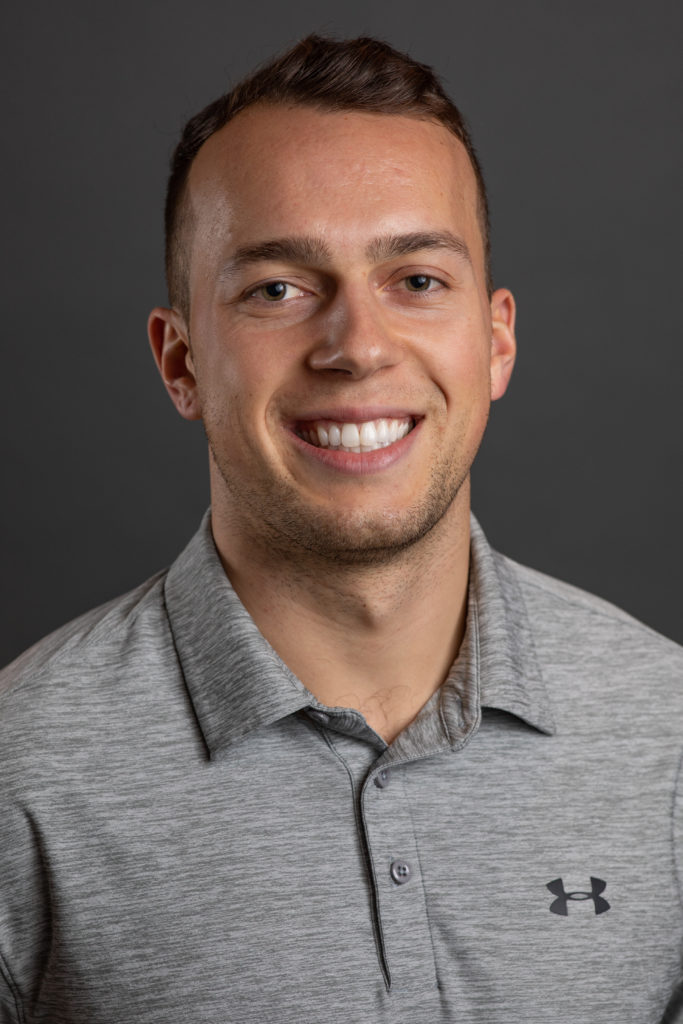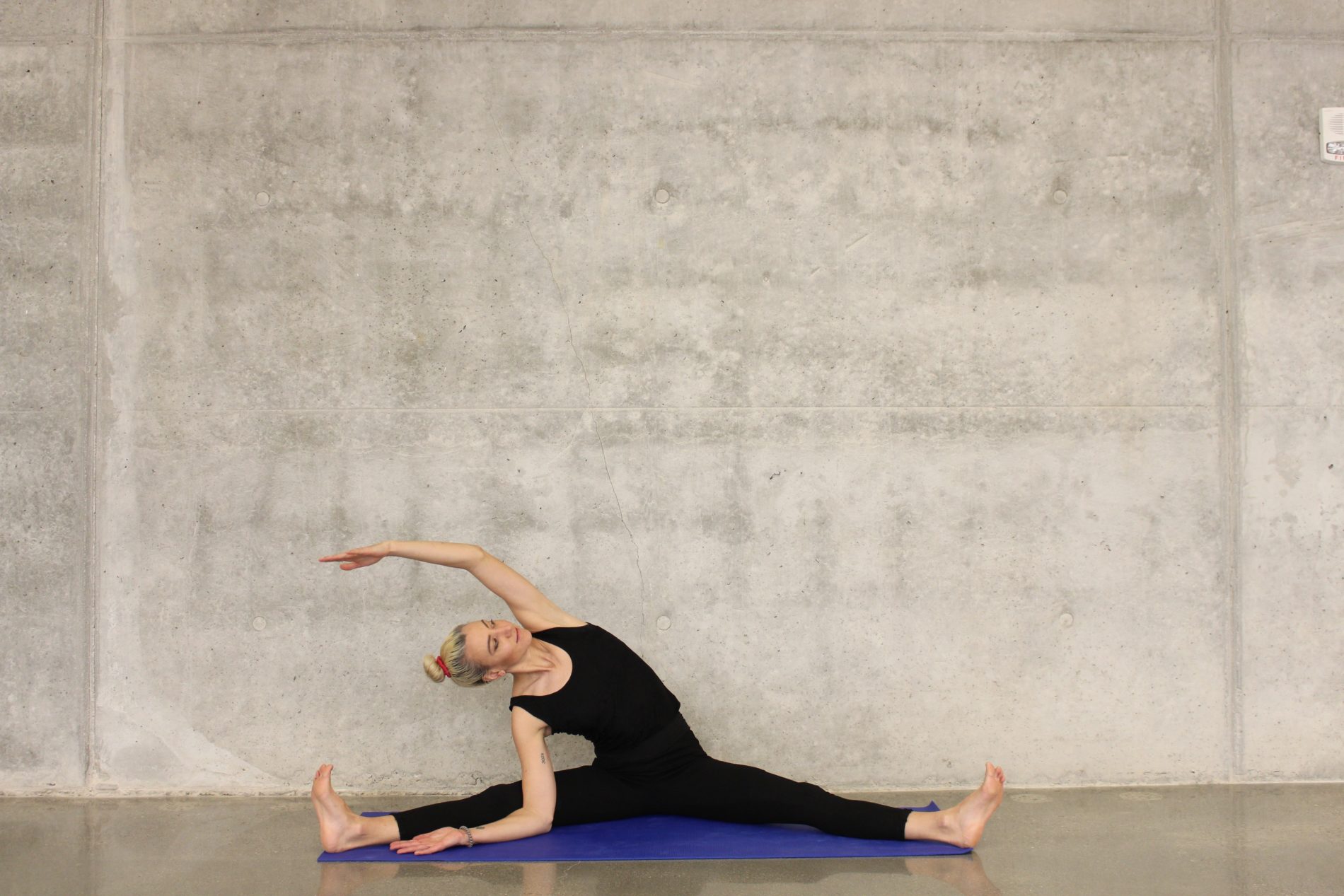 We're going to take a quick break from our 'Treat Yourself like a Professional Athlete' blog series to address commonly asked questions in our clinic – how much should I be stretching, how should I be stretching, and why do improvements in flexibility from stretching seem to happen so slowly?
Do you feel like you are constantly stretching and foam rolling yet are not improving flexibility? Patients regularly ask me how to become more flexible and mobile. They stretch their hips, hamstrings, and lower backs constantly, yet see little improvement in function, range of motion, or pain. For many patients, the issue is not the extensibility of their tissues, it is poor or inadequate stabilization patterns.

Create a Stable Base of Support
For the brain to allow movement and lengthening of a muscle, there must be a stable base of support. If a stable base of support is not present, the brain will perceive the movement as threatening and unsafe, and will put the brakes on. The brain does this by preventing muscles from expressing their full ranges of motion. This phenomena may show up as tight hamstrings, hip flexors, and lower back muscles.
Muscles most commonly attach to joints or on bony landmarks next to joints. With this in mind, the stable base of support required for movement is most often a joint, which includes the vertebrae in the spine. Poor stability at a joint is perceived as a 'red light' to movement. We call this 'neurologic tension' which refers to muscular tightness caused by the brain putting brakes on a movement. If all we do is stretch the tight muscle, we are not addressing the root cause of the problem – an inadequate base of support. The feet, hips, shoulders, and vertebrae in the lower back and neck are common areas where patients need to improve stability because many muscles attach to these areas.

Breathing to Release Your Hip Flexors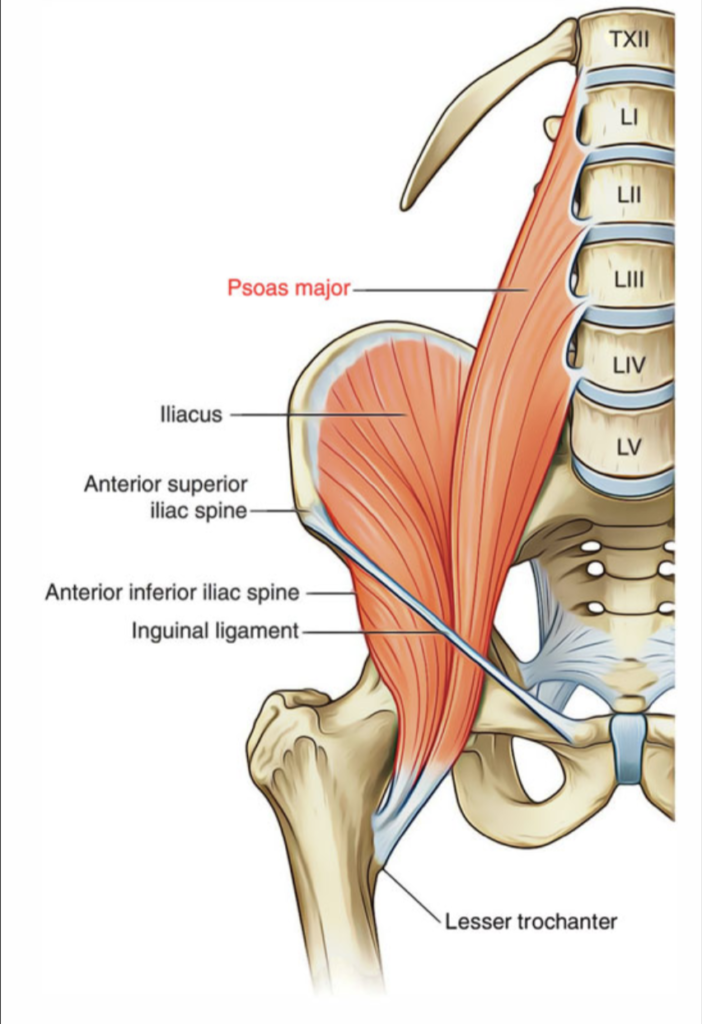 Many of our patients stretch their hip flexors constantly but do not see any improvement. The main muscle for hip flexion is the psoas major muscle. The psoas muscle attaches to the vertebrae in the spine, crosses the hip joint, and eventually attaches to the top of the leg near the head of the femur. If the psoas muscle does not have a stable base of support at the spine, the brain will not allow this muscle to fully lengthen, leading to tighter hips. Proper breathing patterns utilizing a diaphragm-driven belly breath and 360-degree cylindrical core stability are essential to create a stable base of support at the spine. At our clinic we teach patients how to breathe deeply into their abdomen. This is important because you must be able to breathe into an area if you want to activate the muscles in the area. Once they can breathe into the front, sides, and back of their abdomen, we teach them how to stabilize the muscles of the core using progressively more difficult exercises. Many patients notice improved hip flexor mobility simply by achieving better breathing and core stabilization patterns.

Stabilize Instead of Stretch
You should now understand how poor stabilization at joints can lead to an inflexibility of the muscles that attach at or near the joint. The focus of exercise therapies at our clinic teach patients to have better stabilization at their joints. Patients are amazed when they see active and passive ranges of motion dramatically improve once a stable base of support is created. We rarely give clients traditional stretching exercises because for the vast majority of patients, the root cause of stiffness is neurologic tension due to poor stabilization patterns.

As today's blog post is more technical than previous posts, please feel free to reach out if you have any questions!

Post written by Dr. Riley Kulm, DC. Check out his bio here.